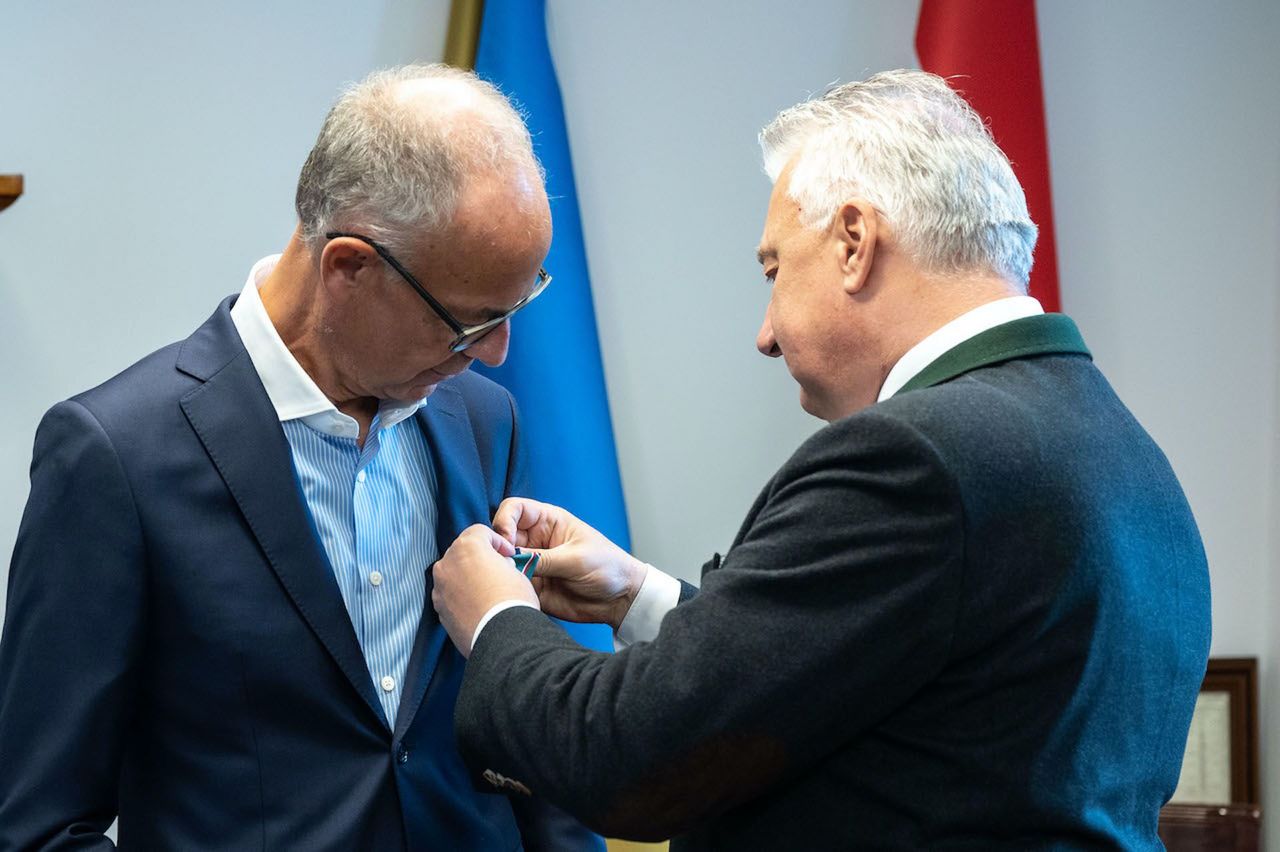 Wienerberger Group head gets Knight's Cross
Heimo Scheuch, Chairman and CEO of Wienerberger AG, Austria, was recently awarded the Knight's Cross of the Order of Merit of Hungary, according to a press release sent to the Budapest Business Journal.
President of Hungary János Áder, on the proposal of Prime Minister Viktor Orbán, decided to grant Scheuch the state award in recognition of his contribution to the development of the Hungarian economy.

The award was presented to the Wienerberger head by Deputy Prime Minister Zsolt Semjén.

Heimo Scheuch started his career at the law firm Shook, Hardy & Bacon in Milan and London, where he worked in corporate finance. In 1996 he joined Wienerberger AG, where he became a member of the board in 2001 and CEO in 2009.

Wienerberger has been present on the Hungarian market since 1990 and now has four main brands: Porotherm masonry elements, Tondach roof tiles and roofing systems, Semmelrock square tiles and Pipelife plastic pipes.

Thanks to its interdependent products, product groups, and services, the group has become a major player in the Hungarian building materials industry. Wienerberger's domestic subsidiaries currently support more than 1,000 jobs.

Wienerberger says that the company is making great efforts to maintain and even increase the development dynamics of the Hungarian construction industry, providing maximum support for housing policy.

As part of this policy, the company intends to support the results of the low-cost housing program introduced in January by not increasing the transfer price of masonry elements this year. The aim is to ensure that building materials with high added value, environmental friendliness, and a low ecological footprint are made available to a wide range of builders.