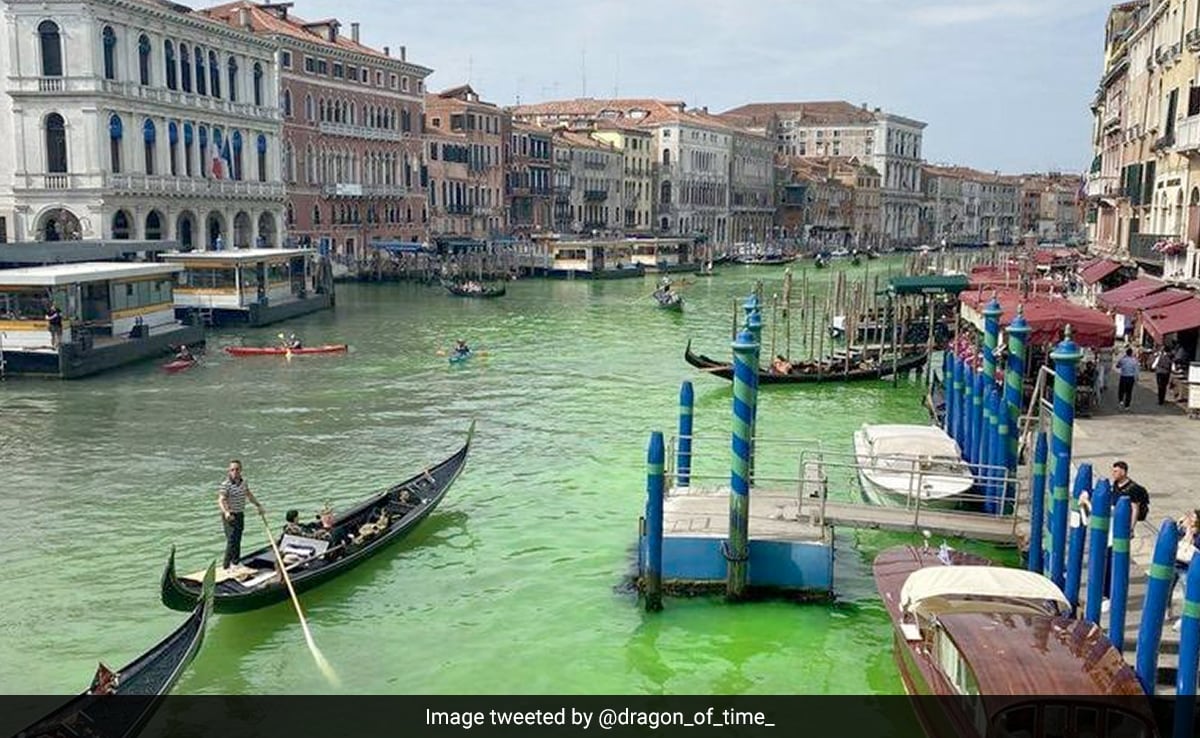 Mysterious Green Substance in Venice's Grand Canal Proves to be Intentional, Concerns over Copycat Attempts Rise
The green substance in Venice's Grand Canal was identified as fluorescein, a non-toxic chemical used in underwater construction to identify leaks.
It was not the result of an accident, according to authorities, with high concentrations indicating it was likely introduced intentionally.

The governor of Italy's Veneto region expressed concern about copycats and the need for strong responses.

Further testing is being conducted to determine the source and amount of the substance.