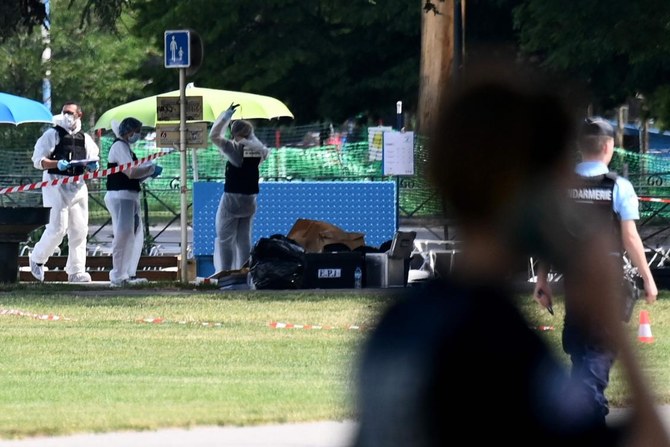 Suspect in Knife Attack in France Appears Before Judge
A suspect in a knife attack in Annecy, France that wounded four toddlers and two pensioners has been taken before a French judge.
The suspect, a 31-year-old Syrian refugee, is under investigation for attempted murder.

The prosecutor leading the investigation has said there is no indication that terrorism was the assailant's motivation.

The suspect was taken from the police station in a black car and several police cars.

The prosecutor is holding a news conference later on Saturday.