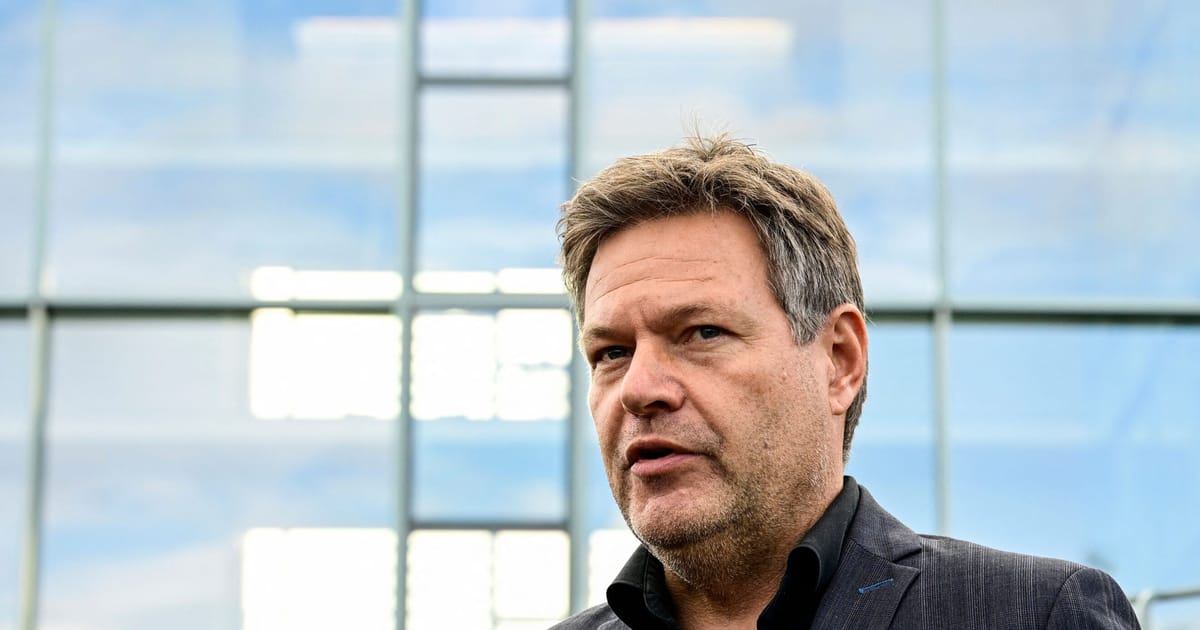 Poland can send Leopard tanks to Ukraine, German vice chancellor says
Because the tanks are German-made, it has been unclear whether Warsaw needed Berlin's OK to transfer them.
Germany should not stand in the way if Poland decides to send Leopard 2 battle tanks to Ukraine, Vice Chancellor Robert Habeck said Thursday, seemingly putting the ball in Warsaw's court on supplying Kyiv with Western tanks.

Polish President Andrzej Duda said Wednesday that a Polish "company of Leopard tanks for Ukraine will be transferred as part of international coalition building," adding that "such a decision is already [taken] in Poland." However, it was unclear whether Warsaw would get Berlin's approval, given the Leopard 2 tanks are made in Germany and have restrictions about being re-exported.

Habeck on Thursday sought to clear up the confusion, arguing Berlin should approve a potential Polish request.

"There is a difference between making a decision for oneself and preventing the decision of others," said the vice chancellor, who also oversees arms export controls as economy minister. "And accordingly, Germany should not stand in the way when other countries make decisions to support Ukraine, regardless of what decision Germany makes."

Habeck's words mark the latest twist in the sharp debate about supplying Ukraine with modern, Western-made battle tanks. The U.S., France and Germany agreed last week to send light tanks and infantry fighting vehicles to Kyiv. And Britain is mulling whether to send Challenger 2 battle tanks. Western tanks could help Ukraine reconquer lost territories as the war drags into its second year.

Although German Chancellor Olaf Scholz can, in theory, have the final word on whether Poland's German-made tanks go to Ukraine, Habeck's public statement will make it difficult for him to say no without fracturing his ruling coalition.

Still, Habeck was more cautious when asked whether Germany would send its own tanks to Ukraine, saying the country would make its decision "in alliance with other partners and countries" — a position that echoes Scholz's line that Berlin must closely coordinate such steps with partners, first and foremost the United States.

A lot will now depend on what Poland actually does: When asked on Thursday whether Warsaw had already asked Berlin for permission to donate its Leopards to Kyiv, a spokesperson for Habeck's economy ministry referred to a prior statement about the government not being aware of any requests.

German Defense Minister Christine Lambrecht also said on Thursday that "there are no requests from Poland or other nations for such [Leopard] deliveries."

A broad number of European countries currently use Leopard 2 tanks, including Germany, Poland, Denmark, Finland, Spain and Greece. Duda's remarks about an "international coalition" indicate the Polish leader might not be willing to go alone in sending his country's tanks to Ukraine.