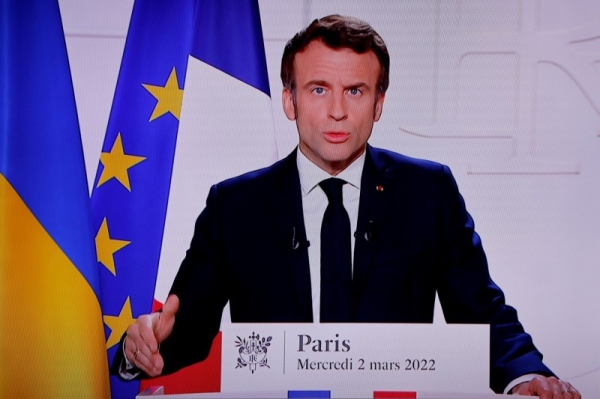 Macron vows active work to restore Ukraine's sovereignty
French President Emmanuel Macron on Saturday vowed to actively work to re-establish the sovereignty and territorial integrity of Ukraine during his second mandate, in coordination with allies.
Macron made the remark in a telephone conversation with his Ukrainian counterpart Volodymyr Zelenskyy, said the presidential Elysee Palace in a press statement.

The French president voiced extreme concern over continuing Russian shelling of Ukrainian cities, including the capital Kyiv, along with the unbearable situation in southeastern areas, it added.

Also during the phone conversation, Macron assured Zelenskyy that military material and humanitarian assistance would keep flowing to Ukraine, the Elysee said.

France has so far sent 615 tons of equipment and aid, including generators for hospitals, ambulances and food.