Carole and Michael Middleton are saying goodbye to their nearly 40-year-old party supply company.

On Thursday, entrepreneur James Sinclair took to his Instagram story to confirm that he purchased Party Pieces, which Kate Middleton's mother founded in 1987.

"The latest acquisition," Sinclair wrote on social media.

Per People magazine, Carole started the party supply company when she could only find clown plates for Kate's fifth birthday party. She grew her company, which started right at her kitchen table.

According to Sky News, Party Pieces was "severely impacted" by the 2020 coronavirus pandemic and suffered financial losses over the last financial year.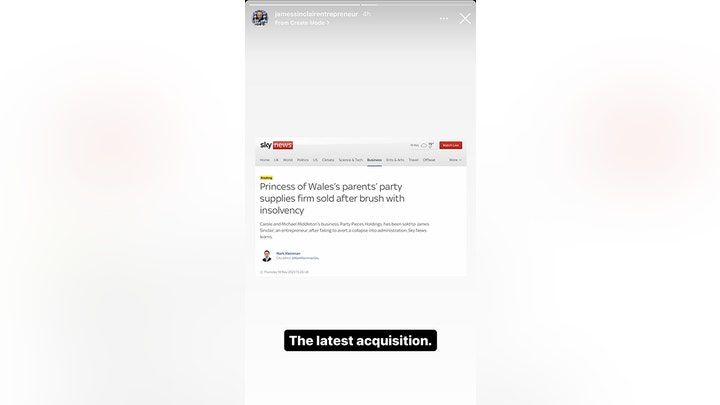 James Sinclair's Instagram story.

"Sources said the sale had been implemented through a pre-pack administration, meaning it had appointed insolvency practitioners before being sold without some of its liabilities," the outlet reported. "It was unclear what price Mr Sinclair's company, Teddy Tastic Bear Co Ltd, had paid or how big the liabilities were that had been left behind."

In 2022, Carole told the touching origin story of her party supply company in an interview with Sheer Luxe.

"Party Pieces has literally grown alongside my family, and I'm very proud of that," she said.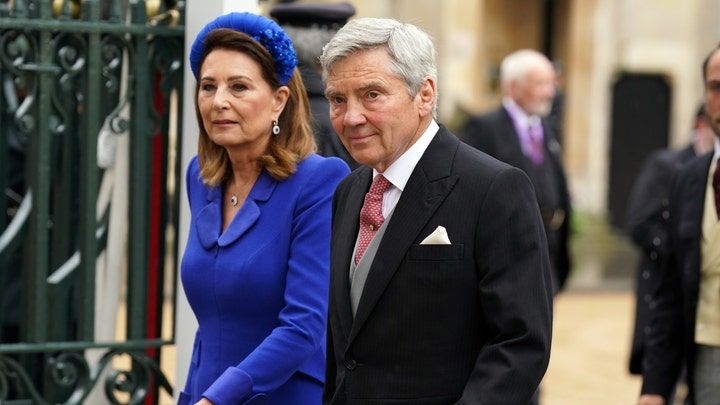 Kate Middleton is Michael and Carole Middleton's oldest child.

Carole and Michael share three children: Kate, 41, Pippa, 39, and James, 36.

"Pippa wrote our 'Party Times' blog, James did the cakes when he first left school and Catherine developed our first birthday and baby category," Carole continued. "My husband and I were young and a little inexperienced, but very enthusiastic, so we didn't worry too much."

"We took any early setbacks in our stride and had a lot of fun building the business together. When Michael and I first started Party Pieces, we did everything ourselves. Taking orders, filling boxes and sometimes making the deliveries. The children were often there too after school. Partyware was a relatively new idea back then, so we worked hard to build our customer base and relied mostly on the odd letter or phone call for feedback," Carole explained.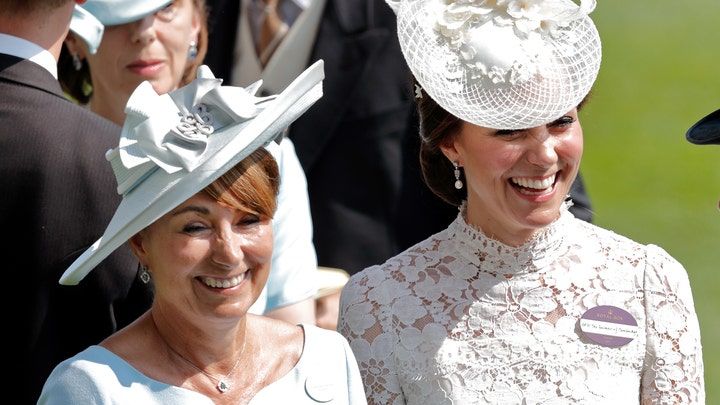 Carole Middleton reportedly launched the company after finding a limited variety of children's birthday decorations while looking for Kate's fifth birthday.

"My family have always been my biggest supporters and biggest critics. Their honest feedback has been invaluable in helping to shape the business. Party Pieces has evolved from just selling children's products in the early days to curating pieces for all kinds of celebrations, including milestone birthdays, anniversaries, graduations, weddings and new babies," she concluded.

In December 2021, Carole took to her company's official Instagram to share a few holiday gnomes and her excitement for the Christmas season with her grandchildren.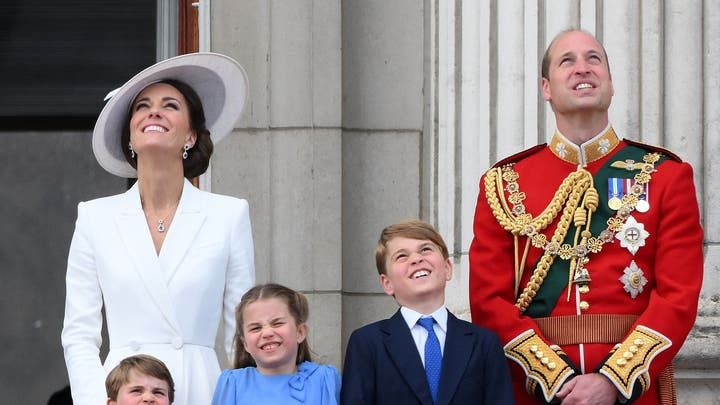 Kate Middleton and Prince William share three children: Prince George, Princess Charlotte and Prince Louis.

"I'm going to need a few of these cheeky chaps this December, to hide around the house and make my grandchildren laugh," Carole said. "As much as I love immaculate decorations, we can't be too serious at Christmas!"

Carole and Michael are grandparents to Kate and Prince William's children: Prince George, Princess Charlotte and Prince Louis. They are also grandparents to Pippa's children: Arthur, 4, and Grace, 2.