Italy is moving to become the first country in the world to ban its companies from producing lab-cultivated meat, threatening fines of up to €60,000.
Upon introducing the bill to the Senate, the country's Agriculture and Food Sovereignty Minister, Francesco Lollobrigida, said:


"It damages small food producers.
It damages the environment.
It standardises food habits.
Studies do not guarantee it's safe."

Does he have a point on health risks?
He may. Most studies haven't progressed far enough to say whether lab-made meat is 100% safe. The answer also changes depending on what part of the world we look at, but the response is largely favourable to the idea.
Singapore became the first country to give the green light to human consumption of cultivated meat in 2020. The US Food and Drug administration followed in November 2022.
And in the EU? Cell-based agriculture is still being researched, but the bloc's Food and Safety Authority says it's a "promising solution" towards achieving its ambitious environmental goals.
Furthermore, the EU already granted companies like BioTech Foods, Nutreco and Mosa Meat millions of euros in research funds. In short, a half "yes", despite the scepticism of many Italian MEPs.

Will local farmers in Italy suffer?

Lab-grown meat isn't on supermarket shelves or restaurant menus yet, so we don't know how it will go down among consumers. And, anyway, Italians don't seem very keen on giving it a go.

Despite the country's love for meat, a recent poll found 84% of respondents said they would never try laboratory-made steaks.

It appears to be enough to rule out risks to local farmers. However, they're still not convinced. So much so that they teamed up with the World Farmers' Organisation to start a global petition against cultivated meat, or, as they call it, "Frankenstein food".

It reportedly has more than half a million signatures already and it's supported by many local authorities, particularly in the meat-producing regions. It also got the support of clerics, over concerns about "the health of the faithful".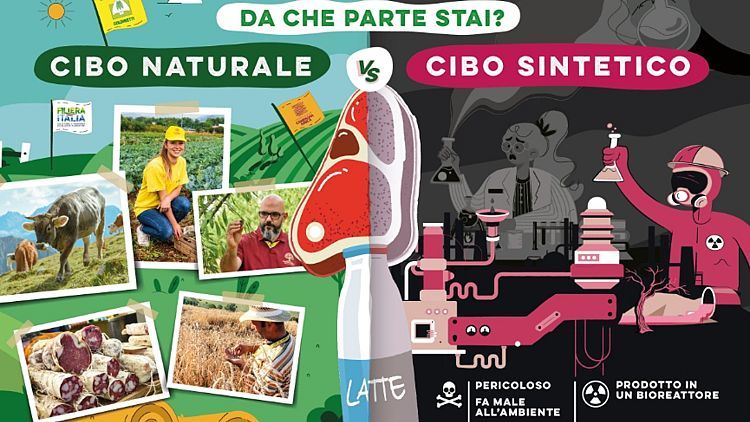 And yet, all these efforts may just be in vain.

If the EU approves cultivated food, the proposed bill won't be enough to keep it away "from the tables of the Italians", as promised by Italy's Agriculture Minister.

Yes, it does ban Italian companies from producing it, but doesn't prevent foreign businesses from exporting it to Italy.

The opposition argued that this would only create a competitive disadvantage for Italian businesses, instead of protecting them.

Does it damage the environment?

Cultivated meat works with bioreactors - or fermenters - which are vessels built to "provide an effective environment for enzymes or whole cells to transform biochemicals into products".

And yes, they need "a lot of energy", says Bruno Cell, an Italian start-up researching cultured meat.

"If that energy doesn't come from renewable sources, the environmental impact can be more or less significant", they told Euronews.

On the other hand, lab-grown food needs far less water and soil than traditional meat, cutting greenhouse gas emissions and reducing deforestation. And it eliminates the need to slaughter animals or breed them in intensive farming conditions.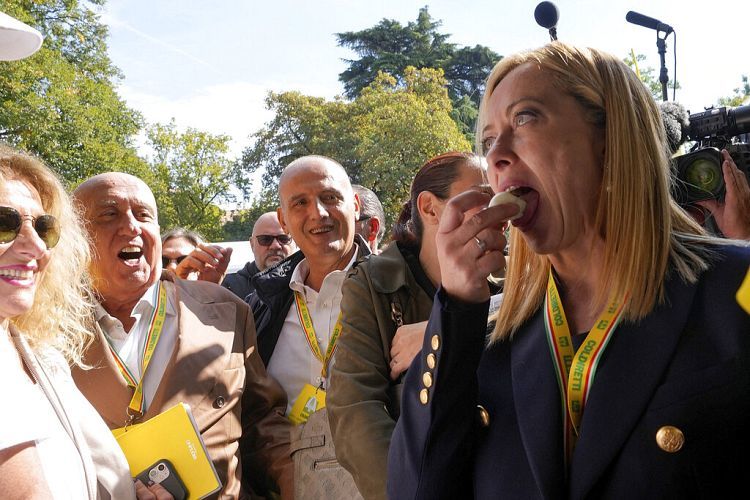 Ultimately, how closely does cultivated meat resemble traditional meat?

"Cultivated meat is made of the same cells as animals", says Bruno Cell.

"The base-product is 100% an animal cell. The tissues are the same, they have the same organoleptic features and when they are cultivated, they receive theoretically the same nourishment that the animals get".

"Hence, so-called 'artificial meat' is not so artificial. [...] This bill basically says that anything that doesn't come directly from the land is dangerous."

"It's just going to delay Italy's research progress in this field."