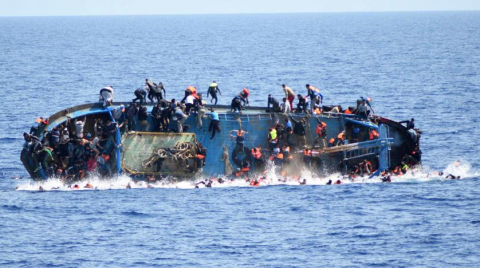 Italian Official: Most Arrivals by Sea Come Through Libya
The Italian head of plans and operations of the General Command of the Port Authorities, Admiral Giuseppe Aulicino, indicated that 105,000 migrants arrived by sea in 2022, an increase of 56 percent compared to the previous year.
Aulicino said in a joint hearing of the Constitutional Affairs and Transport Committees that NGO ships operating on the Cyrenaica-Lampedusa line had rescued more than 11,000 people who departed from western Libya.

He added that last year witnessed the arrival of 53,000 illegal immigrants via the Mediterranean from Libya, an increase of 70 percent.

According to the Italian official, there are two lines of immigrants influx from Libya: the Tripolitania region - 33,000 migrants departed from there - and the Cyrenaica region, from which 20,000 migrants departed.