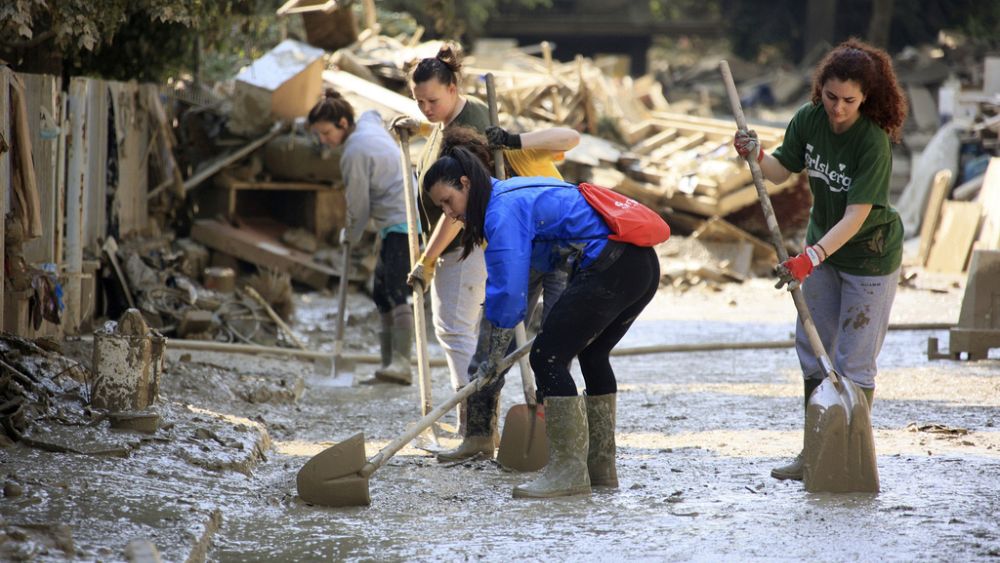 Italian farms face disaster after heavy floods
Some Italian farmers say they are at serious risk of losing their livelihoods after heavy flooding on the heels of a drought.
Claudio Carolo has been a farmer for over 40 years.

He used to manage around 600 hectares of land that would generate around two million euros per year. As a result of the floods he almost lost everything.

Euronews caught up with him in his office as he assessed the damage.

On top of having to pay for what he lost, he will have to invest extra funds to restart the business.

"I have lost 800.000 euros' worth of income for this year alone," explained Claudio. "Then you have to add all the damages that we'll suffer in the next few years if we want to start farming again."

Despite the government's aid package, he is worried he won't have enough money in the near future to pay for existing debts.

"We have to pay for our employees and suppliers....it's impossible. Somehow we'll have to get these funds if we want our business to survive. As of now, I don't know how and when we'll be able to be refunded."

Claudio took us around his land to show us how badly it's been affected by heavy rain. Most of his plants are underwater with little that can be done to save the crops.

"Here the water is two-and-a-half metres high. In this part, we had 20 hectares worth of tomato crops, 10 hectares of corn and then other plants. We have lost everything."

His vineyards have suffered the worst damage.

"Here it takes three years to get to the production stage," explained Claudio, "which means that maintenance costs on a yearly basis remain the same but we won't be able to harvest for the next three years."

Many other farmers have been hit as badly as Claudio. The area accounts for 10% of the overall production of fruit and vegetables at a national level.

It will take just days for water levels to subside, but several years for the industry to go back to business as usual.