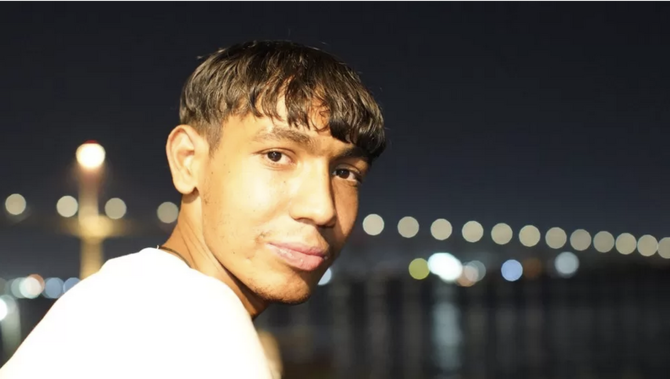 Iraqi man tells BP gas flaring killed his son
An Iraqi father whose son died of cancer likely caused by gas flaring has told oil and gas giant BP that cancer is almost as common as flu in the family's local community.
Hussein Julood, whose son Ali died of leukemia on April 21 after documenting his life for a BBC Arabic documentary, told BP's annual meeting via webcam and an interpreter: "From my door, you can see the black smoke from gas flaring 24 hours a day, and you can smell the toxic chemicals from these flares.

"Sometimes it's so bad breathing is difficult, and oil rains from the sky ... cancer is so common here it's like the flu."

The BBC documentary into the exploits of the oil and gas industry in Iraq, "Under Poisoned Skies," found that areas near gas-flaring sites contained high levels of chemicals and pollutants, with rates of leukemia and other cancers among the local population notably higher than in other parts of the country.

In Rumaila, where Julood lives, flaring occurs less than 2 km from the family home, despite Iraqi law setting a minimum distance of 10 km from residential areas.

Ali's doctor told the BBC that his leukemia was likely caused as a result of the proximity. A report leaked to the BBC showed rates of the cancer in the area south of the city of Basra had witnessed a 20 percent increase in just five years.

Hussein told the BP meeting that Ali "loved nature — his favorite place in the world was his garden. And he wished that children could enjoy playing and breathing freely outside."

The BBC also found evidence that millions of tons of emissions from gas flaring had failed to be declared by major Western oil and gas companies working in Iraq, naming BP, Eni, ExxonMobil, Chevron and Shell.

Italian energy giant Eni said it "strongly rejects any allegation that its own activities are endangering the health of the Iraqi people."

On Thursday, several major UK pension funds voted against the reappointment of Helge Lund, BP's chairman, over concerns about the company's environmental impact.

The meeting was also disrupted by climate protesters, but Lund was reappointed by a majority of votes despite the company rowing back on its emissions targets.

The pension funds voiced concern that BP's trajectory could see it put at financial risk in future, as the world transitions toward a low-carbon economy.

Nest, one of the funds to vote against Lund, said it held specific concerns over BP's gas flaring.

BP said it valued "constructive challenge and engagement." It added that it was reducing flaring at Rumaila, and offered its condolences to Ali's family.