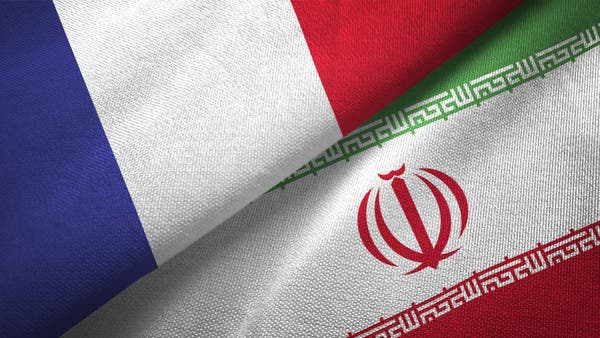 Iran condemns France's Macron over his 'meddlesome' remarks
Iran's government on Friday condemned French President Emmanuel Macron for remarks in which he expressed solidarity with protesters angry over the death of Mahsa Amini.
The Islamic Republic has been rocked by a month of protests since Amini died after being arrested by the morality police in Tehran for allegedly violating the country's strict dress code for women.

Macron on Wednesday said France "stands by" the protesters in Iran and expressed his "admiration" for women and youths demonstrating in the country, while condemning what he called "repression" by the authorities.In a statement, Iranian foreign ministry spokesman Nasser Kanani said the French leader's remarks were "meddlesome" and served to encourage "violent people and law breakers."

Kanani said it was "surprising" that Paris was condemning Iran's security forces for dealing with "violent people and rioters" while it was threatening to use force in response to "labor strikes in the oil and gas sector" in France.

"This is clear hypocrisy and proves once again that human rights in the dictionary of many pretentious Western governments are nothing more than a toy and a tool to achieve political goals and interfere in the affairs of other countries," he added.

Macron's government has forced some refinery workers back to work to open fuel depots after three weeks of blockades, a move that infuriated unions but was upheld by a court on Friday.

Four of the country's seven refineries remain shut, and around a third of France's service stations are either low on petrol or completely dry, according to the energy transition ministry.