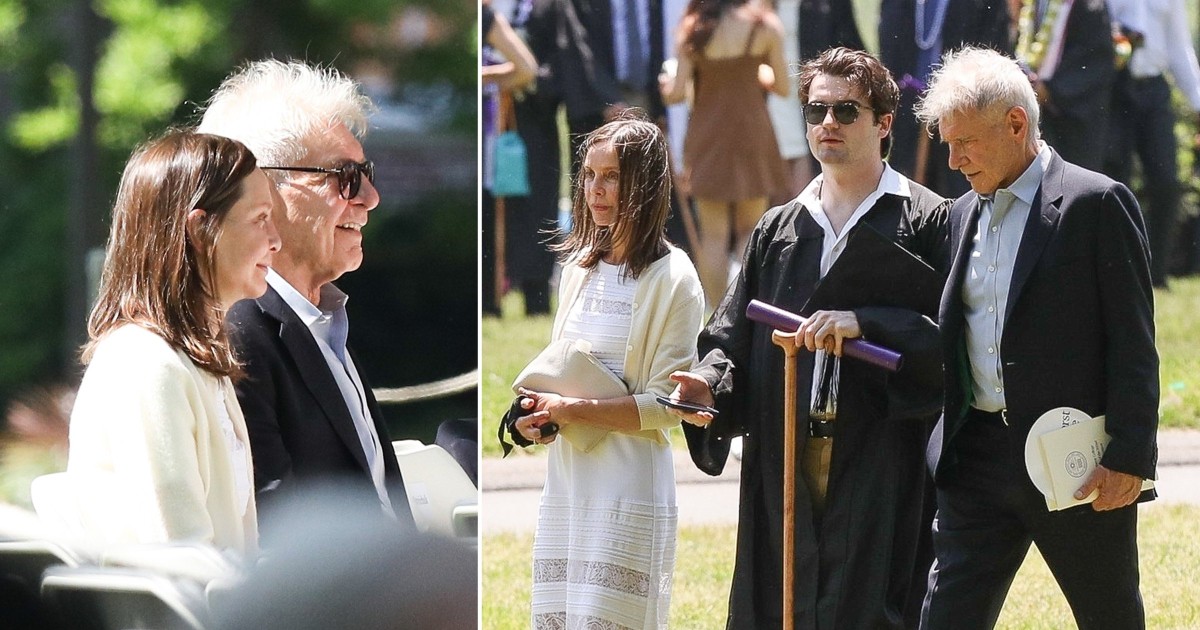 Harrison Ford and Calista Flockhart Celebrate Son Liam's Graduation
Harrison Ford and his wife Calista Flockhart attended their son Liam's graduation from Amherst College.
The couple, who have been married for 13 years, beamed with adoration as they watched Liam receive his diploma.

Harrison looked dapper in a classic black suit, while Calista opted for an elegant white dress.

The pair have been together for over a decade and met at the Golden Globe Awards in 2002 before getting married in 2010.

Harrison has five children in total, and he said that fatherhood doesn't interest him as something to dwell on, but he feels like the father of a 9-year-old.