French President Emmanuel Macron is in China for a four-day visit, hoping to dissuade Beijing from directly supporting Russia's invasion of Ukraine. The French leader won't want to alienate a crucial trade and geopolitical player. Macron is accompanied by the president of the European Commission, Ursula von der Leyen.
France endorsed the EU characterisation of China as a "systemic rival" in 2019. Paris has criticised Beijing on its human rights policy, especially in Xinjiang, and has allowed semi-official delegations to visit nationalist Taiwan. French vessels take part in military exercises aimed at deterring China's warships in the South China sea and beyond.

France is worried about President Xi Jinping's closeness to Russia's Vladimir Putin and the fact that Beijing refuses to mediate in the conflict while buying massive amounts of Russian gas and oil.

According to Jean-Pierre Cabestan, an Emeritus Professor at the Baptist University in Hong Kong, Paris also worries about China's increasing influence in the Indo-Pacific, where France has a number of territories, including New Caledonia and French Polynesia.

"We do cooperate on a number of issues like climate change," Cabestan says,"but there's also a lot of economic competition."

The "geopolitical tensions are affecting this relationship."

Six decades of diplomacy

Next year, China and France will celebrate 60 years of diplomatic relations.

Paris broke the bond with Taiwan in 1964, between two of mainland China's most dramatic political upheavals, the Great Leap Forward and the Cultural Revolution. Why did Paris stage this raprochement at that time?

"It was the time of President Charles de Gaulle," says Cabestan. "Both China and France were questioning their ties to the two global power blocs," Soviet and American.

Cabestan adds that the change "didn't bring much to France, because two years later, Mao Zedong launched the Cultural Revolution," and the ensuing chaos put a hold on any diplomatic activity.

Interestingly, a number of French intellectuals, led by Jean-Paul Sartre, admired China's interpretation of socialism.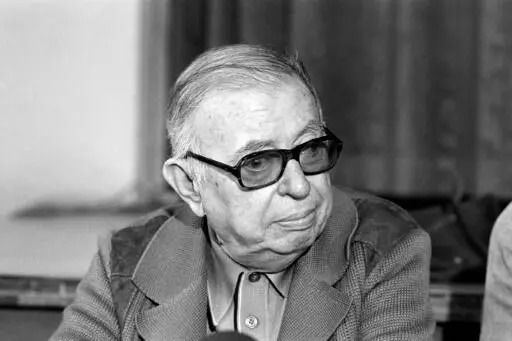 French philosopher Jean-Paul Sartre travelled to China in 1955.

"The (French) mindset of the time was very radical, influenced by socialist ideas," says Cabestan, and it was influenced by a critical attitude towards Moscow's politics.

"So there was an expectation that the Chinese would come with another model of socialism, better than Khrushchev's Soviet Union," adding that in the end, the Parisian intellectuals "were disappointed" when it appeared that the Cultural Revolution amounted to chaos and millions of deaths.

"They didn't know anything about what was happening in China.They hoped that China would offer an alternative to the Soviet model, but in fact, it was even worse in terms of economic development, human rights, and authoritarianism," Cabestan believes.

Tragedy in Tiananmen

Relations flourished after China opened up to the outside world in 1978 and big-brand French companies such as Framatome, Renault, Danone and Maxim's started to invest massively in joint venture operations.

But the 1989 Tiananmen Square crackdown soured the ties, and French companies started to put their hopes on Taiwan.

"There was a window of opportunity after Tiananmen with Taiwan trying to increase its arms procurement," according to Cabestan.

Under Socialist President François Mitterrand, Paris took the opportunity to sell Lafayette class frigates and 60 Mirage 2000 jets to Taiwan. But the window closed quickly when China started its own boycott of French companies.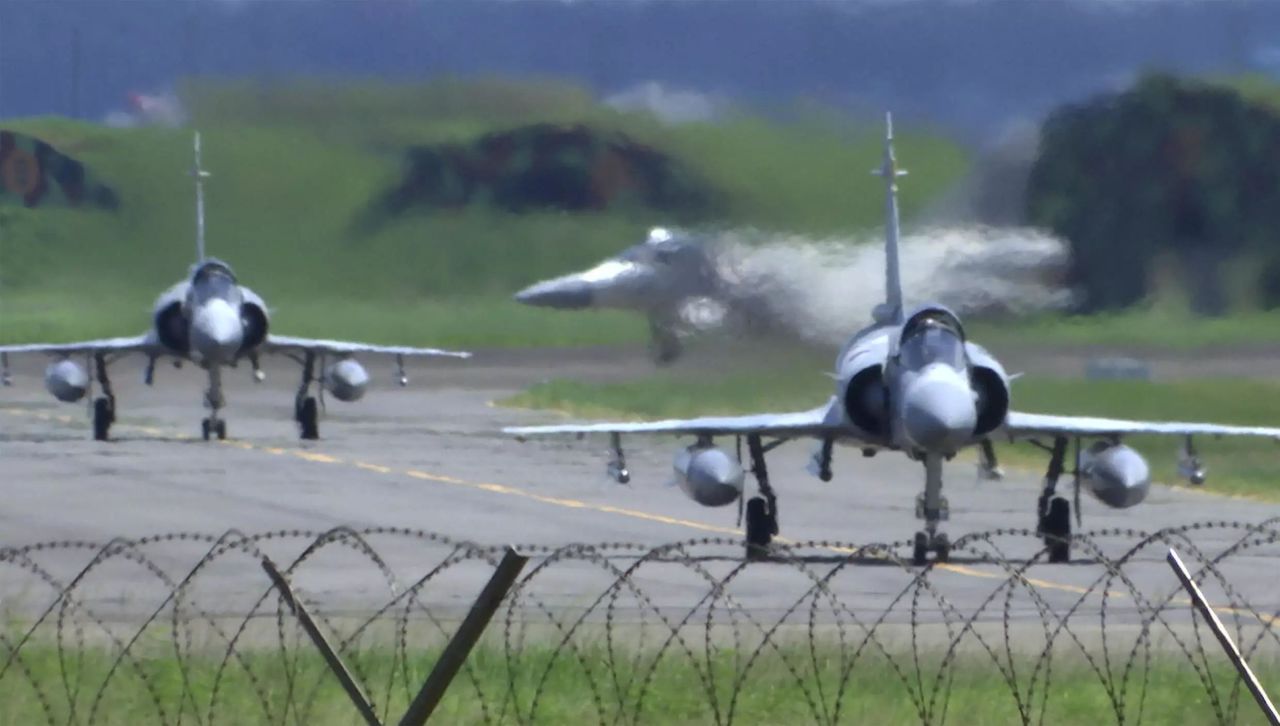 Taiwan Air Force Mirage fighter jets taxi on a runway at an airbase in Hsinchu, Taiwan, Friday, Aug. 5, 2022.

Military sales to Taiwan were suspended under right-wing Prime Minister Eduard Balladur, allowing French companies to get back into the Chinese market again.

Paris and Taipei maintain 'trade representative offices" and there's currently a "very dynamic economic and cultural relationship with Taiwan," but Cabestan insists that "China is much more important for France now than Taiwan."

A relationship under strain

Today, the relationship is threatened by Xi Jinping's hard line against minorities such as the Tibetans, Uyghurs and Mongols, and by Beijing's determination to extend its influence in the South China Sea and beyond.

"Beijing feels the need to reconnect," according to Cabestan. China has been isolated for three years as a result of the Covid-19 epidemic. The flurry of visits also shows "China's willingness to reach out the West and particularly Europeans" and to "resume some kind of channel of communication with the US".

Cabestan is not optimistic. "The environment is much, much more difficult" than before 2019.

Still, Macron and the head of the EU Commission have decided to focus on reducing risks. They will seek practical and discreet solutions to reduce tensions, without harming China's prospects for the future.
Flags of France and China flutter in front of Tiananmen Gate during French President Emmanuel Macron's visit to China, in Beijing, China January 8, 2017

President Macron will meet French residents in Beijing before holding discussions with Chinese leaders and attending a state dinner on Thursday.

On Friday, he will travel to Guangzhou to meet local students.

Macron will be accompanied by a cultural delegation including electronic music pioneer Jean-Michel Jarre, who was the first western musician to stage a pop concert in the People's Republic of China in 1981.