The preparation of fattened goose liver was customary even back in Roman times, served with mixtures of flower, milk, and honey. Despite it being highly likely that Hungarians were already fattening geese in the 11th Century, the true breakthrough of the practice was brought with the spread of corn production in the 18th century.
In regions where goose fattening was done with the intention of export, primarily the central and southern parts of the Great Plains, the procedure lasted from September until Christmas, being tied to corn harvesting in many areas. While geese prepared for their meat were fattened for shorter periods, geese from which foie gras would be produced were fattened with salted corn for four to six weeks.

There is a lot of controversy around the practice, in fact it was almost brought to a complete end after a 2008 anti-goose fattening boycott. Ultimately, however, the issue died down after minor evidence was provided that the geese do not suffer as much as they may appear to (of course, the subject remains one of contention between animal rights activists and farmers).

Currently, Hungary is at the forefront of global foie gras production, together with France. Foie gras is also a distinctive characteristic of Hungarian cuisine, it is one of its tastiest and most valuable ingredients. One could even view it as the gastronomical synonym of Tokaji Aszú. It is no wonder that these two fantastic things quickly met each other, since they are almost as perfect of a pair as pumpkins and dill, or peas and mint leaves.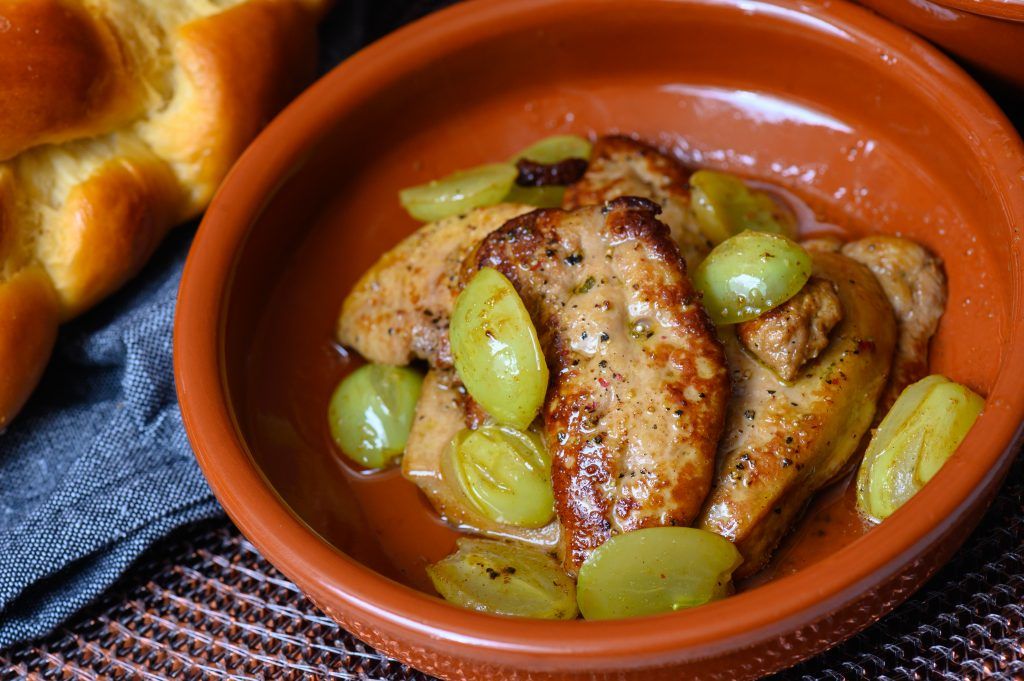 Pan-Fried Foie Gras with Aszú

-Ingredients for four individuals-

* 1 package of fattened goose liver (800-1000g)
* 1-2 dl Tokaji Aszú
* 1 cluster of grapes
* Salt
* Pepper

Goose liver can be prepared in a multitude of ways, but for the preparation of foie gras a pan-fry is in order.

Cut up the liver into slices which are roughly 2 cm thick, or tear it up into natural pieces. It is worth keeping in the fridge until cooking, since it can easily warm up, causing it to lose its fat.

Heat up a dry pan, and once it is hot, place the slices onto it. Fry one side, then flip each slice and reduce the heat. This is where the salt and pepper can be added. Once both sides are fried, which only takes a couple of minutes, remove the slices from the pan.

Place the halved grapes into the grease that remains and pour in the 1-2 dl of aszú. Fry everything together, and pour the mix onto the slices of foie gras prior to serving.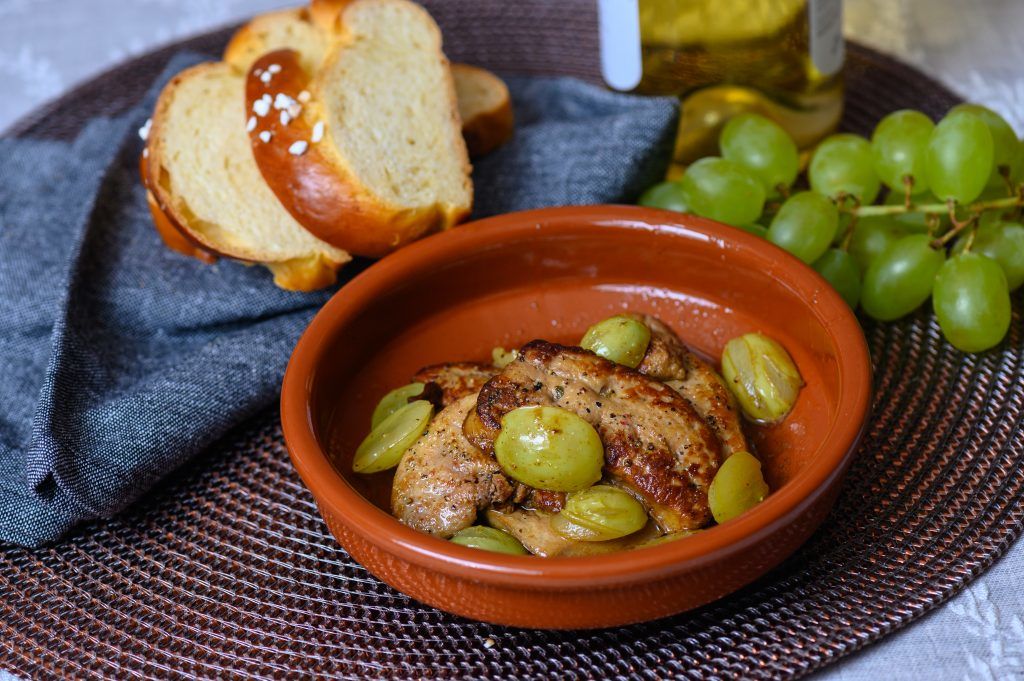 Serve with aszú and kalács.