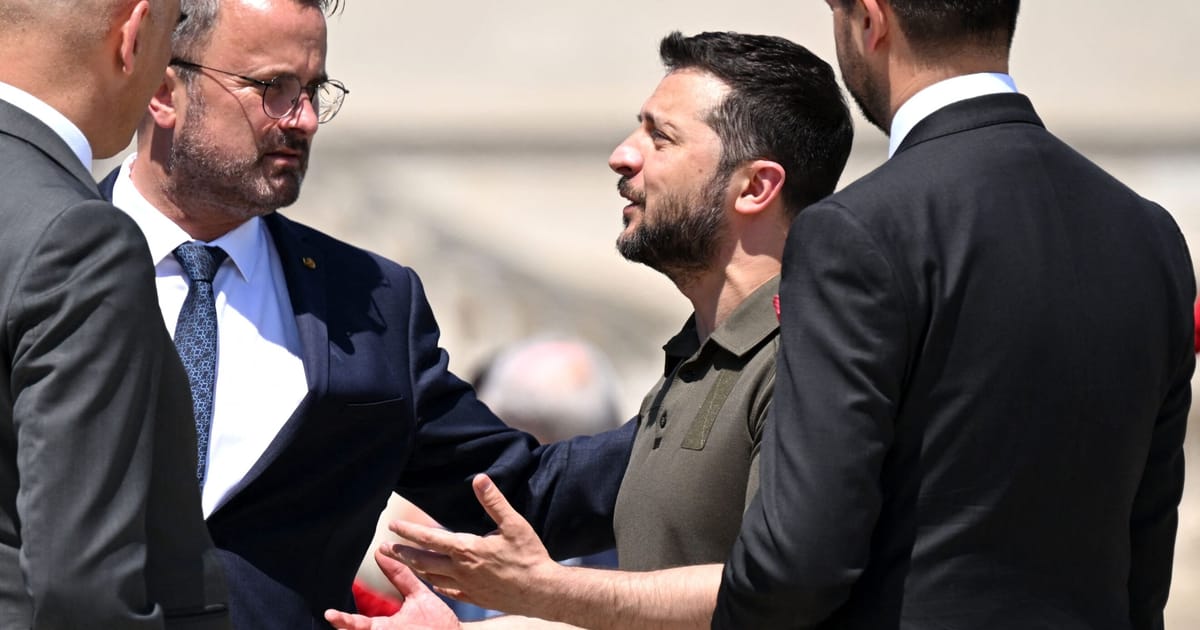 EU Leaders Struggle to Provide Security Guarantees to Ukraine After War With Russia
The European Political Community gathered in Moldova for a summit, where leaders voiced their solidarity with Ukraine and pledged their support.
Ukraine's President Zelenskyy made two demands: a clear invitation to join NATO and security guarantees on the way to NATO membership.

Zelenskyy's plea exposed the divisions among European leaders, who are struggling to maintain unity on the issue of security guarantees for Ukraine.

French President Macron called for tangible and credible security guarantees, but German Chancellor Scholz was more hesitant, indicating that the issue might be discussed after the war.

The summit ended with a call for unity, with Moldovan President Sandu thanking Ukraine for keeping her safe and Sandu and Zelenskyy's side-by-side image being a powerful symbol.

The article discusses the issue of providing security guarantees to Ukraine after the end of the war with Russia.

The European Union is considering different options, including a security model that binds the US and Israel, which prioritizes arms transfers and long-term support commitments.

However, the EU is waiting for the US to take the lead on this issue.

The EU is also ruling out NATO membership for Ukraine at this juncture, as there are clear criteria for membership and Ukraine has border conflicts with Russia.

Ukrainian officials want a concrete political gesture from NATO that Kyiv is on the membership path, but some NATO allies, particularly those representing the Baltic countries, are more blunt in their stance and believe that NATO membership is the only security guarantee that works.