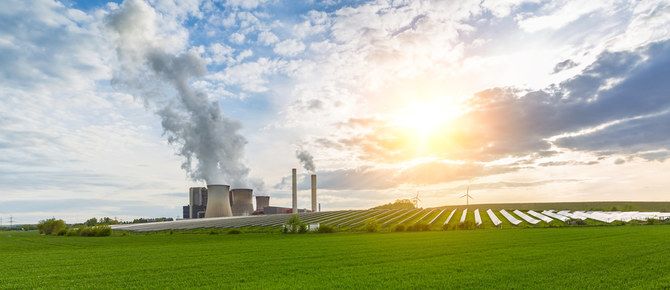 EU gives green light to revamp of Europe's main climate policy
EU countries on Tuesday gave the final approval to the biggest revamp to date of Europe's carbon market, which is set to make it more costly to pollute and will sharpen the 27-member bloc's main tool for cutting carbon dioxide emissions.
The world's first major carbon trading system has since 2005 forced power plants and factories to buy permits when they emit CO2, and has cut emissions from those sectors by 43 percent.

EU members approved a deal agreed last year by negotiators from member countries and its parliament to reform the carbon market and cut emissions by 62 percent from 2005 levels by 2030, which is designed to deliver the bloc's emissions-cutting targets.

After nearly two years of EU negotiations, the member states' approval means the policy will now pass into law. The EU Parliament approved the deal last week.

Of the 27 EU countries, 24 voted for the reform. Poland and Hungary opposed it, while Belgium and Bulgaria abstained.

Poland, which has previously called for the carbon market to be suspended or its price capped to ease the burden on industry, said EU climate policies set unrealistic goals.

The reform is set to hike the cost of polluting for sectors including cement manufacturing, aviation and shipping, while also raising billions of euros through CO2 permit sales, for national governments to invest in green measures.

Heavy industries will lose the free CO2 permits they currently receive by 2034, while airlines will lose theirs from 2026, exposing them to higher CO2 costs. Emissions from ships will be added to the scheme from 2024.

Countries also approved the EU's world-first policy to phase in a levy on imports of high-carbon goods from 2026, targeting steel, cement, aluminum, fertilizers, electricity and hydrogen.

The carbon border levy aims to put EU industries and foreign competitors on a level footing, to avoid EU producers relocating to regions with less stringent environmental rules.

The price of EU carbon permits has soared in recent years, boosted by anticipation of the reforms. EU carbon permits were trading at around €88 ($97) per ton on Tuesday, having more than tripled in value since the start of 2020.

EU countries also backed plans to launch a new EU carbon market covering emissions from fuels used in cars and buildings in 2027, plus a €86.7 billion EU fund to support consumers affected by the costs.