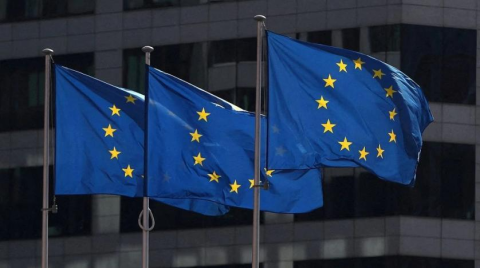 EU Freezes Draft Agreement With Israeli Police
The European Union informed Israeli Ambassador Haim Regev that it will not be moving forward with a draft agreement for intelligence cooperation between the Israeli police and the European Police Agency, Europol, political sources in Tel Aviv said Wednesday.
The sources told Haaretz newspaper that the decision is the first European indication that the change in Israeli policy in the occupied West Bank will harm cooperation with the EU.

Haaretz said several European countries fear that Likud Party leader Benjamin Netanyahu would form a far-right government that intends to legalize the occupation and expand settlements in the West Bank, in addition to pursue a policy of racial discrimination against the Arab citizens of Israel and an apartheid policy towards the Palestinians.

Last September, Israel and the EU signed a draft agreement to improve the transfer of intelligence information between member countries to prevent crime and terrorism.

In recent years, Israel helped thwart series of terror attack on European soil through intelligence it provided, whereas intelligence provided by Europe has often aided in combatting organized crime in Israel.

Sources told Haaretz that the emerging agreement is expected to include a clause preventing Israel from using any information it receives from Europe in the Palestinian territories occupied in 1967.

The signed agreement was presented to European Parliament members for signing this month.

But after the far-right wing led by Netanyahu won the recent Israeli election, representatives from several EU countries said the new government in Tel Aviv needs to clarify its policy towards the Palestinians, inside the Green Line and in the West Bank, before they ratify the agreement.

"There's pressure to be less forgiving with Israel, now that the government is changing," one Israeli source told the newspaper.