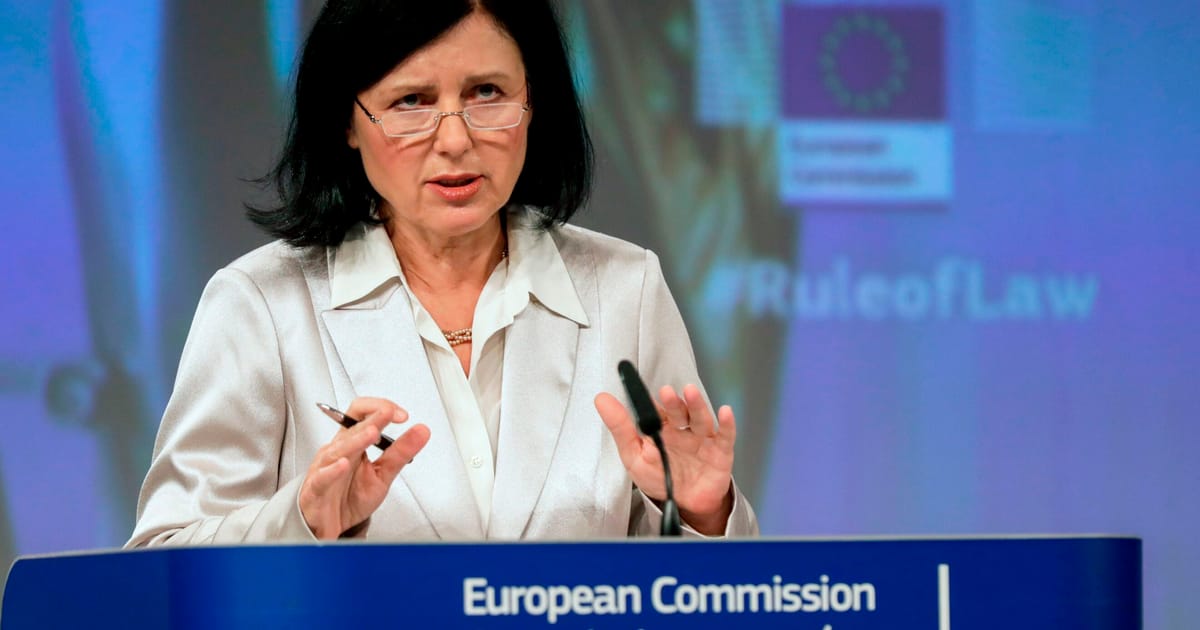 EU Criticizes New Polish Law Targeting Russian Influence and Political Opposition
The European Union (EU) has criticized a new Polish law that aims to investigate Russian influence in Polish politics but could also ban opposition figures from holding public office.
The law has been criticized by the U.S. and Polish opposition as a means for the ruling right-wing Law and Justice (PiS) party to intimidate political rivals ahead of an election later this year.

The EU has indicated that it may take legal action against the law if necessary.

The EU and Poland have clashed on democratic principles in the past, and the EU has blocked millions in EU recovery cash over concerns that the Polish government is clamping down on the independence of courts.

The new law creates a nine-member commission that can ban individuals from public office without judicial review.

The U.S. has publicly criticized the plan, and the Polish parliament narrowly approved the legislation after a heated debate.