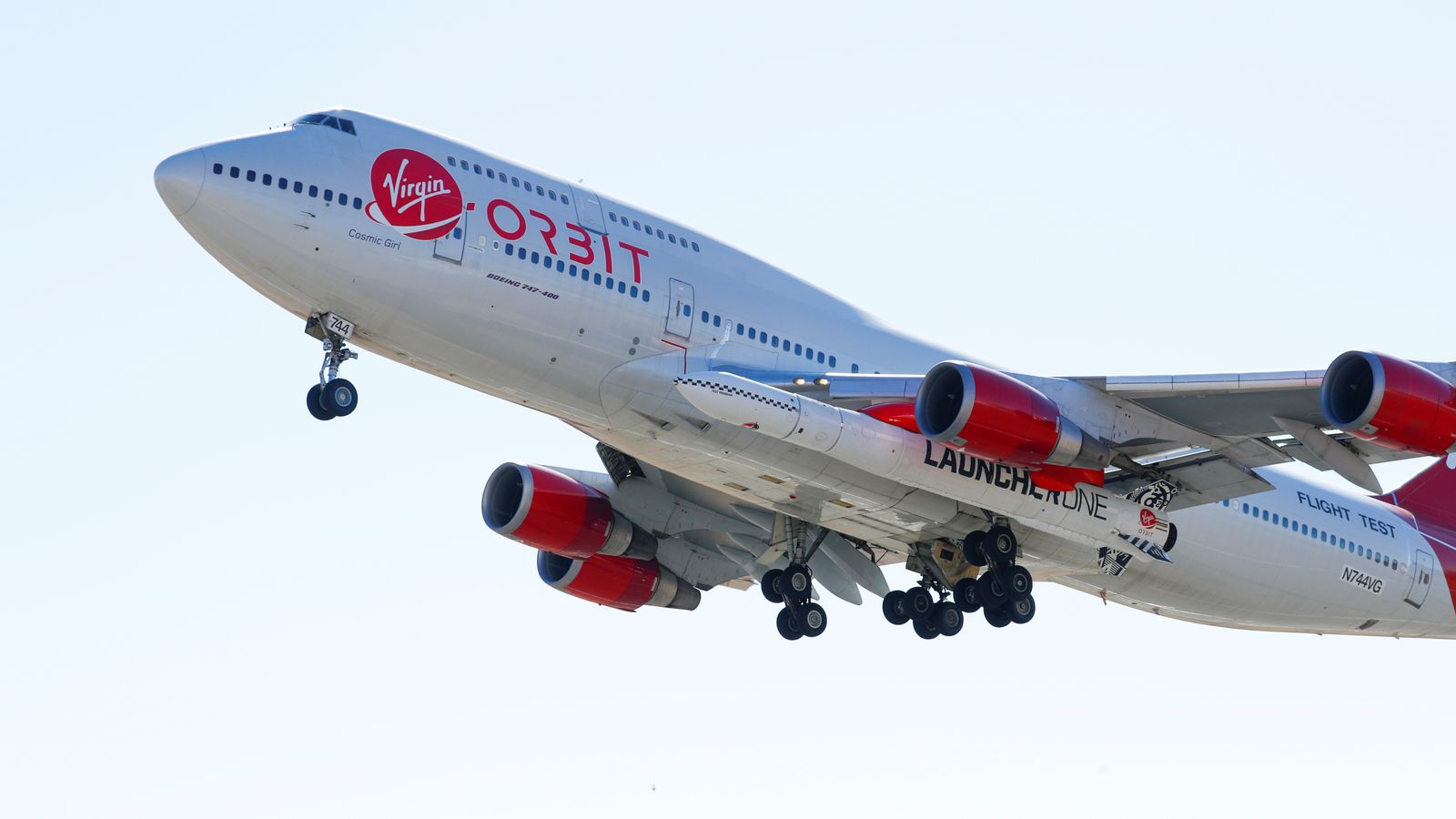 Virgin Orbit delays bid deadline in scramble to find rescuer
Bidders for Sir Richard Branson's commercial satellite venture have been given a revised offer deadline of May 19.
Virgin Orbit has pushed back the deadline for rescue bids as the commercial satellite venture founded by Sir Richard Branson scrambles to avert bankruptcy.

Sky News has learnt that the company and its advisers have told would-be buyers of the company that they must now submit final offers by May 19, several days later than the previous timetable.

The disclosure comes as Sir Richard's Virgin Group and other stakeholders await the outcome of a process which follows the calamitous failure of its inaugural mission from Cornwall's SpacePort in January.

Virgin Orbit went public in the US in 2021 through a merger with a special purpose acquisition company which valued it at $3.7bn (£3bn) deal, but in recent months has seen its valuation collapse.

It filed for Chapter 11 bankruptcy protection several weeks ago.

This week, it said it had received 30 expressions of interest in salvaging the company, "including multiple parties that proposed to continue to operate the business as a going concern and retain current employees in an integrated enterprise".

The names of the interested parties is unclear, although many observers believe a rescue is unlikely without some form of government support.

"I'm pleased with the number and quality of the indications of interest we've received, which we believe reflects the innovative ideas and hard work the team has put into the development of this unique system," Dan Hart, Virgin Orbit's chief executive, said this week.

"I look forward to continuing to work with those who have expressed interest and other parties as we approach the final bid deadline."

Virgin Orbit spokesman declined to comment on the revised bid deadline.