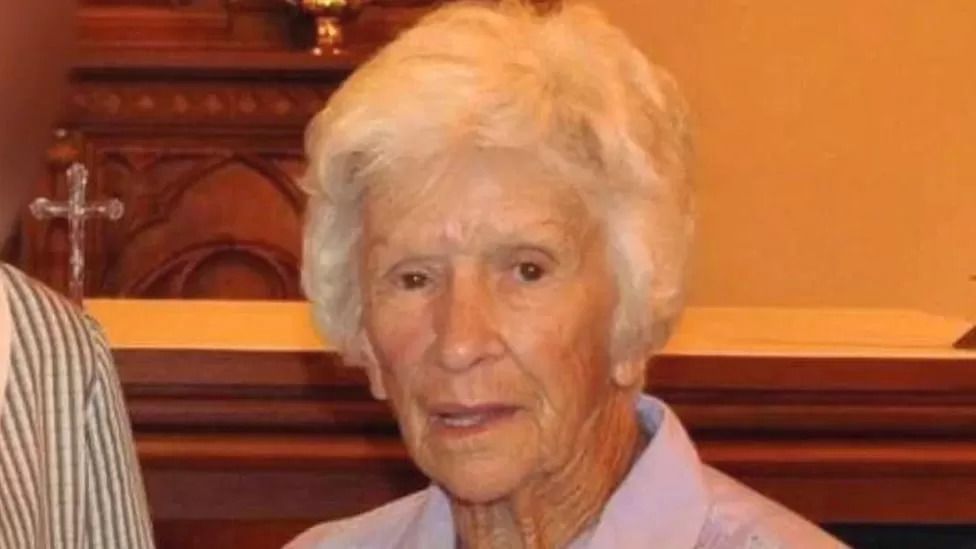 Clare Nowland: Police 'don't intend' to release video of 95-year-old's Tasering
Australian police say they will not release bodycam footage of the moment an elderly woman with dementia was Tasered by an officer.
Clare Nowland, 95, is in critical condition after an officer discharged the weapon at a care home in Cooma, New South Wales (NSW), on Wednesday.

Police say Ms Nowland had moved towards them "at a slow pace" with a knife.

NSW Police Commissioner Karen Webb said she was "not sure" why there were calls for the footage to be released.

"I am not sure why they want to see it," she told reporters at a press conference.

"Body-worn video is subject to legislative requirements around the surveillance devices act and other things, so it is not routine and we don't intend to release it, unless there is a process at the end of this that would allow it to be released."

Ms Webb said she had not seen the video but had heard audio from the footage. She said she does not "see it necessary" for her to view it.

The case has made global headlines and sparked an outcry over what advocates say was a disproportionate response.

NSW Police has launched a critical incident investigation, which Ms Webb said would "take some time".

Officers were called to the Yallambee Lodge care home after reports that Ms Nowland was "armed with a knife".

Police say they asked Ms Nowland, aided by a walking frame, to drop the knife before an officer discharged the weapon.

Family friend Andrew Thaler claimed Ms Nowland was struck twice - in the chest and the back - before she fell, suffering a fractured skull and a serious brain bleed.

Her family are already grieving as they do not expect her to survive, he told BBC News.

"The family are shocked, they're confused... and the community is outraged."

"How can this happen? How do you explain this level of force? It's absurd."
---