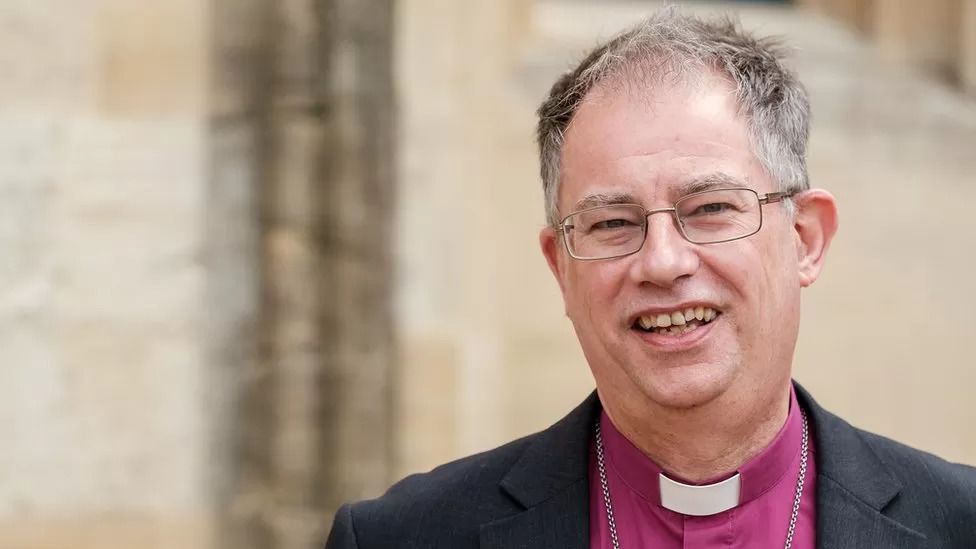 Bishop of Oxford says church should marry gay couples
The Bishop of Oxford has said Church of England clergy should be able to bless and marry gay couples.
The Right Reverend Dr Steven Croft said he was sorry his views on same-sex marriage were "slow to change" and had "caused genuine hurt, disagreement and pain".

In an essay, he said clergy should also be allowed to marry a same-sex partner if they wished.

By law no Church of England minister can bless or marry gay couples.

He is the most senior cleric in the Church of England to so far speak out in favour of same-sex marriage.

The essay, Together in Love and Faith, sets out the ways Bishop Croft's own views on same-sex relationships have changed over the last decade.

"I need to acknowledge the acute pain and distress of LGBTQ+ people in the life of the Church," he wrote.

"I am sorry that, corporately, we have been so slow as a Church to reach better decisions and practice on these matters.

"I am sorry that my own views were slow to change and that my actions, and lack of action, have caused genuine hurt, disagreement and pain."

He added: "Any settlement must be founded on love and respect: love and respect for LGBTQ+ people and their families within and beyond the Church, love and respect for those who take different views.

"This love must be the hallmark of our debates and conduct through this season".

In September, the daughter of the late Desmond Tutu was barred by the Church of England from leading the funeral of her late godfather in Shropshire because she is married to a woman.

Mpho Tutu van Furth is an Anglican priest in the Diocese of Washington DC.

In April, the Archbishop of Wales said same-sex weddings could be held in its churches within five years.

The archbishop said the Church in Wales should be inclusive and "welcome people, where they are, who they are".