Both Amanda Holden and Bruno Tonioli were left in tears thanks to a Welsh choir on Britain's Got Talent.
Named Johns' Boys, the choir consists of tree surgeons, car salesmen, students, and everything in between, ranging from ages 14 to 73.

As they took to the stage for their audition, they joked that it was nice to see people with two legs, given that they typically practise in a cow shed.

And as soon as they started singing, their stunning rendition of Calum Scott's Biblical gave everyone goosebumps.

It really didn't take long at all for former Strictly Come Dancing judge Bruno, 67, to turn on the waterworks, as he was overcome with emotion.

Meanwhile, Amanda, 52, later said that she just knew she was going to cry when she learned the group was a Welsh choir.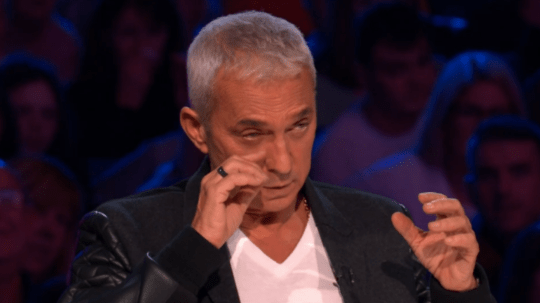 Italian judge Bruno wept all the way through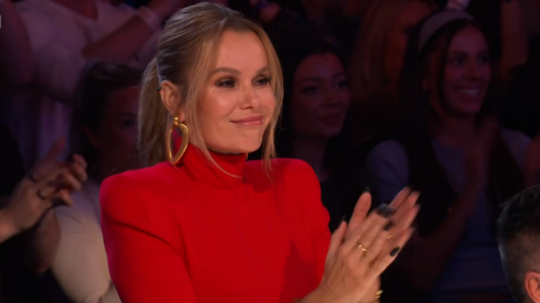 Amanda knew she was going to cry as soon as they walked on stage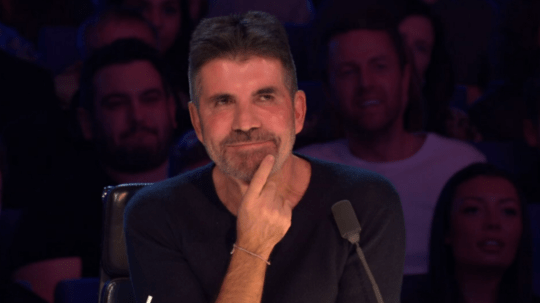 Simon Cowell was eager to give Johns' Boys a 'yes'

Bruno hailed their performance as 'perfection', while Alesha Dixon praised how 'together' they sounded.

Amanda couldn't help but praise their 'powerful vocals', with Simon Cowell also keen to give them a 'yes' and send them through to the next round.

Viewers at home were also left in awe.

'Absolutely loved that. Best audition yet', one Twitter user wrote.

'Amazing. Perfect for a royal performance', another penned, as the winner of BGT gets to perform at the Royal Variety Performance.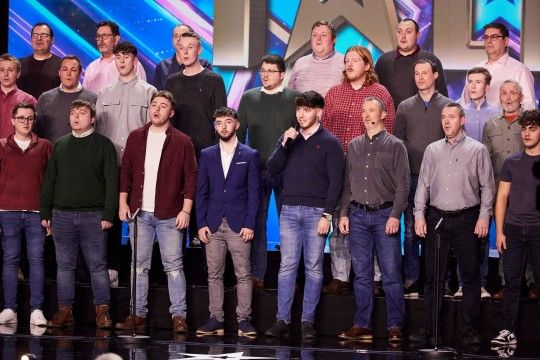 The Welsh choir is aged between 14 and 73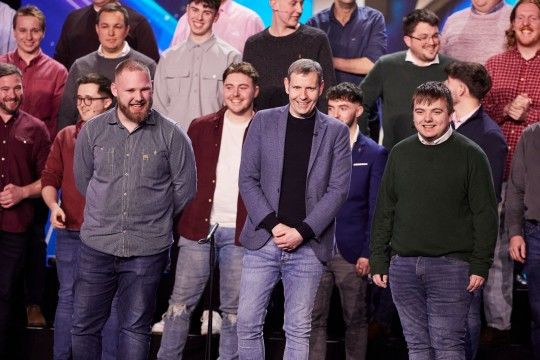 They wowed the audience with their rendition of Biblical by Calum Scott

'How did Johns Boys not get a golden buzzer', another viewer asked.

This wasn't the first time newbie judge Bruno failed to hold in the tears this series.

A couple of weeks ago, a 13-year-old opera singer touched his heart and even earned Simon's golden buzzer, sending him straight through to live shows.

Malakai had the judges on their feet as he belted out Pie Jesu, with the panel praising it as 'heavenly'.
'I was in tears!', Bruno said afterwards after crying all the way through the song.

'It really touched me and it was really simple. You sang like an angel.'

Meanwhile, Amanda was left weeping thanks to a 13-year-old magician in week one.

Known for crying on the show, Amanda was in hysterics thanks to Cillian's witty remarks, but it wasn't long before she was wiping her eyes as the schoolboy celebrated the audience's reaction.

'You've made me and Alesha a mess!' the judge said.