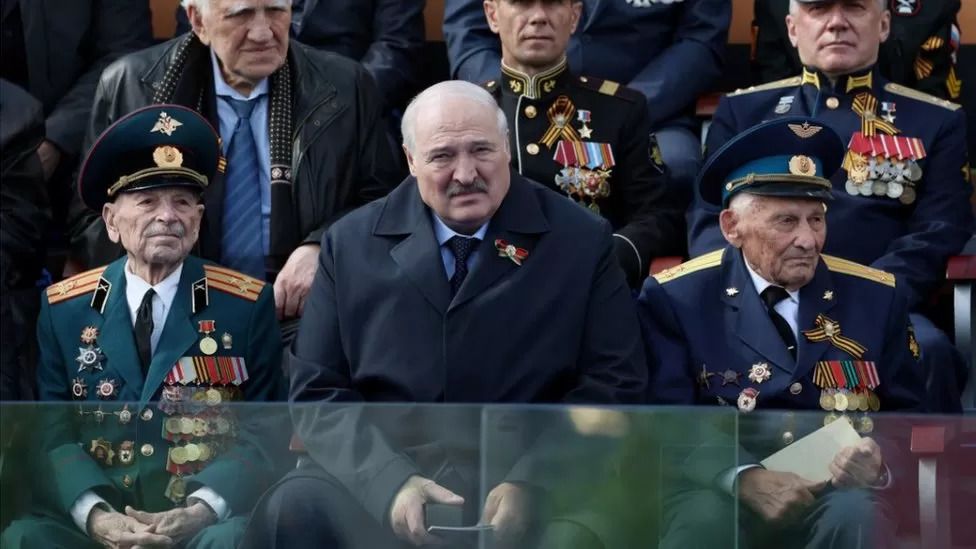 Belarus leader Alexander Lukashenko misses event, fuelling health rumours
Belarus' leader Alexander Lukashenko has missed a major state celebration, further fuelling health speculation.
The autocratic politician, 68, usually speaks publicly at the annual National Flag, Emblem and Anthem Day event but his prime minister read a message on his behalf on Sunday.

Last week, Mr Lukashenko left Moscow soon after Victory Day parade, skipping lunch with President Vladimir Putin.

Mr Lukashenko looked visibly tired, and his right hand was bandaged.

He was last seen in public laying flowers in the capital Minsk during Belarus' own Victory Day celebrations on 9 May - a few hours after returning from the Russian capital.

An opposition Telegram channel reported that Mr Lukashenko visited a presidential medical centre just outside Minsk on Saturday night - but this information has not been independently verified.

Mr Lukashenko's office has so far made no comments on the issue.

Often described in the West as Europe's last dictator, Mr Lukashenko has ruled Belarus since 1994, suppressing any dissent.

In 2020, he was proclaimed as the winner of presidential elections, which were denounced by the opposition as a sham.

Thousand of people were later arrested and brutally beaten by riot police and KGB security service agents during mass anti-government protests that rocked the country.

However, Mr Lukashenko managed to stay in power, backed by Russia.

Last year, he supported President Putin's full-scale invasion of Ukraine, offering Belarus as a launchpad for Russian troops to cross into Ukraine and allowing Russian war planes to carry out strikes from Belarusian soil.