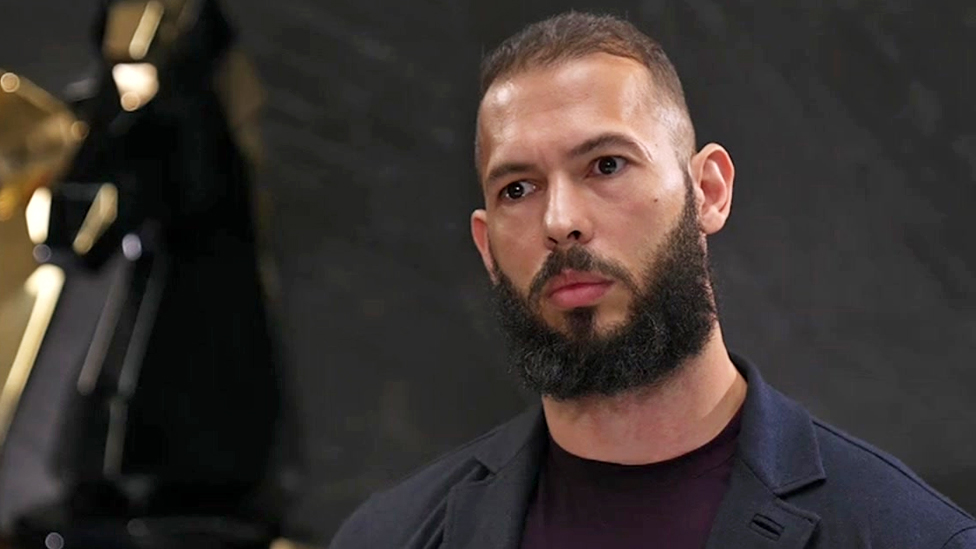 Andrew Tate Denies Allegations of Manipulation, Rape, and Human Trafficking in BBC Interview
Andrew Tate, a controversial influencer, has denied allegations of manipulation, rape, and human trafficking in an interview with the BBC.
He defended his reputation and claimed to be a "force for good" acting under the instruction of God.

He dismissed the testimony of individual women involved in an investigation and described another woman as "imaginary".

He has a huge following online but his views have not been challenged in a direct interview until now.

He agreed to the interview with no set conditions.

He denied harming young people and blamed organizations for twisting his words to make it seem that way.

Some of his comments were taken out of context or intended as "jokes".

He denied admitting to emotional manipulation of women despite comments made on his online coaching course.

The article is about a conversation between a journalist and Andrew Tate, who is accused of fraud in Romania.

Andrew Tate believes he is a force for good and that he is acting under God's instruction to do good things.

During the conversation, Andrew Tate pointed to "little pieces of paper" and told the journalist to do research.

The journalist's visit and interview were filmed by Andrew Tate's team, and he later claimed that the BBC promised to ask "sanitised questions." The BBC spoke to witnesses, former employees, and others to piece together an accurate picture of the Tate brothers' time in Romania.

The brothers are currently under judicial control and any indictment is expected within the next few weeks.