A woman who has turned 109 and was born while King George V was on the throne, still enjoys a bacon sandwich every day for breakfast.
Winifred Parker, who lives at a care home near Oxford, was born 13 years before Queen Elizabeth II and while Woodrow Wilson was US President.

The centenarian was a singer on the Birmingham club scene when she was young.

A party with five generations of her family was held for her on Thursday.

Sally Connolly, activities coordinator at the Orders of St John Care Trust home, said Mrs Parker had two grandchildren, six great, great grandchildren and 10 great, great, great grandchildren.

Staff at the care home arranged for a saxophonist to come and play her favourite song, I'm Forever Blowing Bubbles, along with balloons and a bubble machine.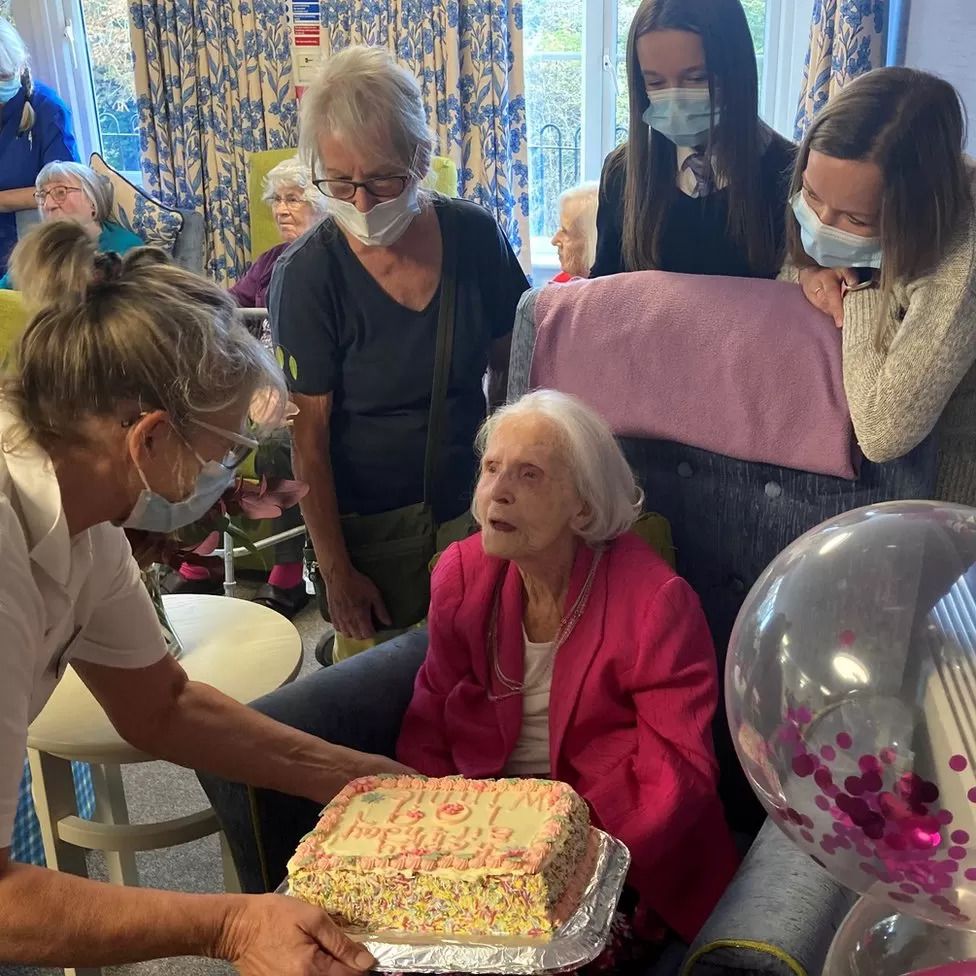 Winifred Parker surrounded by friends and family as she celebrated her 109th birthday with a large cake

On reaching such a ripe old age, Ms Connolly said: "She just takes it in her stride, she puts her pearls on every day and gets dressed up. She just loves life really, it's amazing.

"She lies in till about 09:30 and then has a bacon sandwich every morning with a cup of tea."

Ms Connolly, who has known the 109-year-old for 30 years, said she worked in the now-closed chain of Woolworths shops and had been an usherette for a time, but it was "her singing which was brilliant".