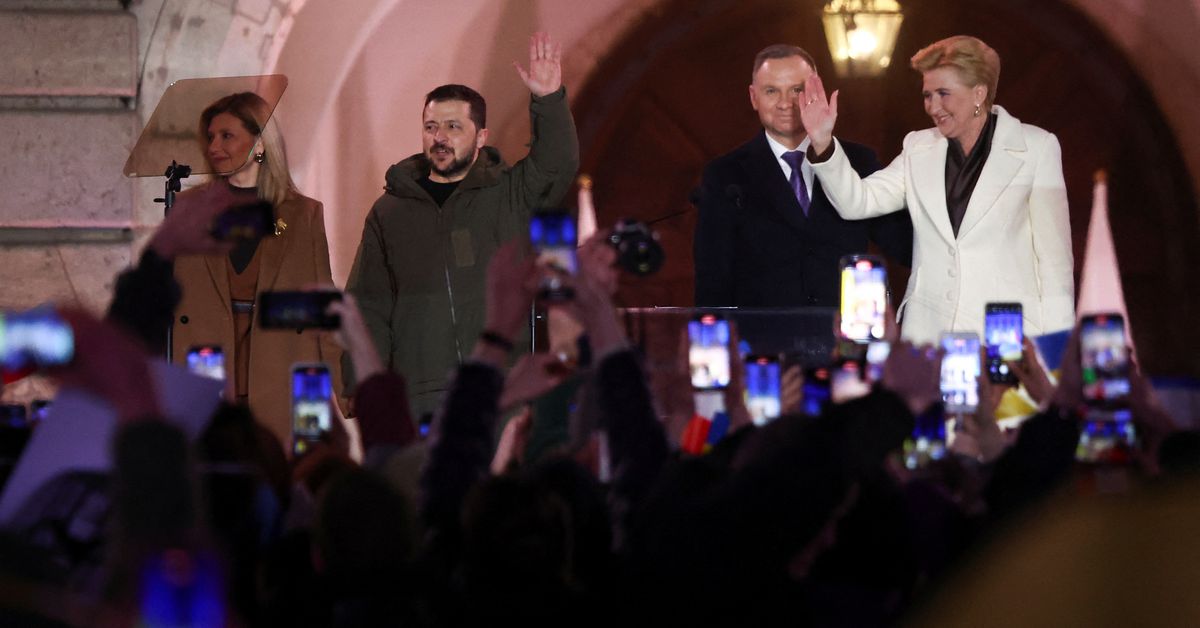 Zelenskiy says Poland will help form coalition to supply warplanes to Ukraine
Ukrainian President Volodymyr Zelenskiy said during a trip to Warsaw on Wednesday that Poland would help form a coalition of Western powers to supply warplanes to Ukraine, as it did with battle tanks earlier this year.
Ukraine, which hopes to launch a counteroffensive in the coming weeks or months, wants to secure advanced fighter jets such as the U.S. F-16 from the West to help fight back Russian invaders and defend itself from air strikes.

Warsaw is a close ally of Kyiv and helped galvanise support in the West to supply main battle tanks to Ukraine as part of a coalition of powers, a move that initially hit a diplomatic impasse that was then overcome.

"Just as your (Polish) leadership proved itself in the tank coalition, I believe that it will manifest itself in the planes coalition," Zelenskiy said in a speech on a square in Warsaw.

The Ukrainian leader said Russia would not defeat Europe while Ukraine and Poland were working closely together.

"Poland with you, shoulder to shoulder, we will establish freedom in Europe forever, tyranny will lose in history when it loses in Ukraine," he said.

He warned against the danger of solidarity fading for Ukraine and said that artillery and tanks should be provided when the battle on the front lines required it.

"Because this is a battle for freedom and it is impossible to win partially," he said.