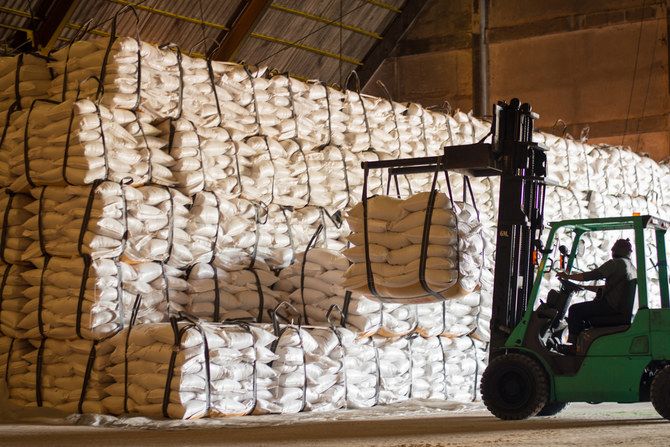 World food prices fall for 12th month running in March — UN
The UN's food agency's world price index fell in March for a 12th consecutive month, and is now down 20.5 percent from a record high hit one year ago following Russia's invasion of Ukraine, according to Reuters.
The Food and Agriculture Organization's price index, which tracks the most globally traded food commodities, averaged 126.9 points last month against 129.7 for February, the agency said on Friday. It was the lowest reading since July 2021.

The February reading was originally given as 129.8.

A combination of ample supplies, subdued import demand and the extension of a deal allowing the safe export of Ukrainian grain via the Black Sea contributed to the drop, FAO said.

The Rome-based agency said the decline in the index reflected lower prices for cereals, vegetable oils and dairy products, which offset rises in sugar and meat prices.

"While prices dropped at the global level, they are still very high and continue to increase in domestic markets, posing additional challenges to food security," Maximo Torero, FAO's chief economist said in a statement.

"This is particularly so in net food importing developing countries, with the situation aggravated by the depreciation of their currencies against the US dollar or the euro and a mounting debt burden," he added.

The FAO cereal price index fell 5.6 percent month-on-month in March, with wheat registering a 7.1 percent drop, maize a 4.6 percent decline and rice easing 3.2 percent.

Vegetable oils fell 3.0 percent, some 47.7 percent down on the level the index hit in March 2022, while the dairy index was down 0.8 percent.

By contrast, sugar rose 1.5 percent to its highest level since October 2016, hit by concerns over declining production prospects in India, Thailand and China. The meat price index rose by 0.8 percent.


Higher Wheat Production

In a separate report on cereals supply and demand, the FAO raised its forecast for world wheat production in 2023, now pegged at 786 million tons — 1.3 percent below the 2022 level but nonetheless the second largest outturn on record.

"Near-record sown areas are expected in Asia, while dry conditions are impacting North Africa and southern Europe," FAO said.

FAO also raised its forecast for world cereal production in 2022 to 2.777 billion tons, just 1.2 percent down from the previous year. World rice production in 2022/23 was seen at 516 million tons, 1.6 percent below the record 2021/22 harvest.

World cereal utilization in the 2022/23 period was seen at 2.779 billion tons, FAO said, down 0.7 percent from 2021/22. World cereal stocks by the close of the 2022/2023 seasons are expected to ease by 0.3 percent from their opening levels to 850 million tons.