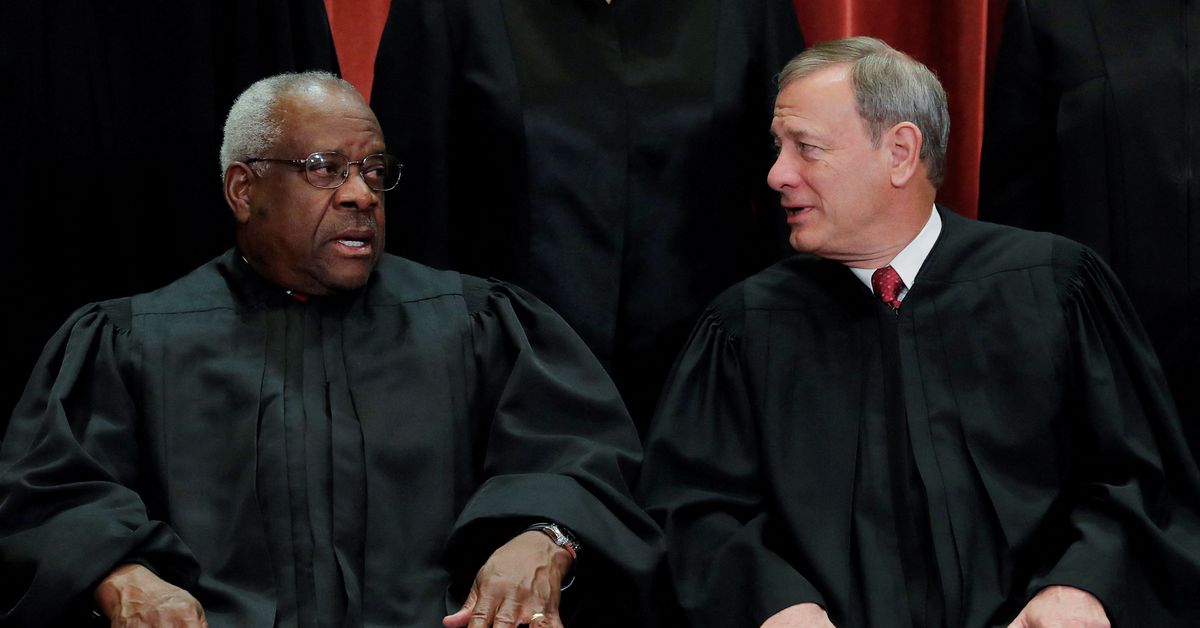 Who is Republican donor and Justice Clarence Thomas' friend Harlan Crow?
Real estate magnate Harlan Crow has come under scrutiny after ProPublica reported on Thursday that U.S. Supreme Court Justice Clarence Thomas accepted luxury trips over decades from the Republican donor despite a federal law requiring the disclosure of most gifts. The following are some key facts about Crow.
WHO IS HARLAN CROW?

Crow, 74, is the chairman and former CEO of Crow Holdings, a Texas-based family real estate firm established to manage the capital of the Trammell Crow family. Crow's father, noted real estate developer Trammell Crow, founded the company in 1948.

Crow, a Dallas resident, graduated from The University of Texas at Austin and began working in a variety of roles at his father's companies before taking the helm of Crow Holdings in 1988.

While his net worth is unclear, Crow Holdings had $19.6 billion in assets under management in 2020.


HOW DID THE CROW FAMILY ACCUMULATE THEIR WEALTH?

Trammell Crow's real estate enterprises boomed in the post-World War Two years. In 1971, the company was considered the largest private landlord in the United States, eventually owning and developing a combination of industrial, hotel and other real estate assets.

Harlan Crow was pivotal in restructuring the company's debt in the 1980s, saving it from bankruptcy, according to media reports.


HARLAN CROW'S POLITICAL LEANINGS

Crow has a history of donating to conservative causes. He is a director at the American Enterprise Institute, a right-wing think tank that promotes free markets and an active U.S. foreign policy role.

He also serves on the boards of the George W. Bush Foundation, the Supreme Court Historical Society and the Hoover Institution.

Crow Holdings has donated more than $3 million, mostly to Republican causes and campaigns, included to Texas Governor Greg Abbott and the conservative Coalition Por For Texas PAC, according to Transparency USA.

The extent of Crow's personal political contributions, however, is not known. He has previously said he does not disclose contributions that he is not required to disclose.


HARLAN'S RELATIONSHIP WITH CLARENCE THOMAS

In a statement on Friday, Thomas said he and his wife, Virginia "Ginni" Thomas, had long counted Harlan and Kathy Crow among their dearest friends.

"As friends do, we have joined them on a number of family trips during the more than quarter century we have known them," Thomas said.

In 2009, Harlan Crow provided $500,000 to conservative political advocacy group Liberty Central, which was founded by Ginni Thomas, a Politico investigation found.