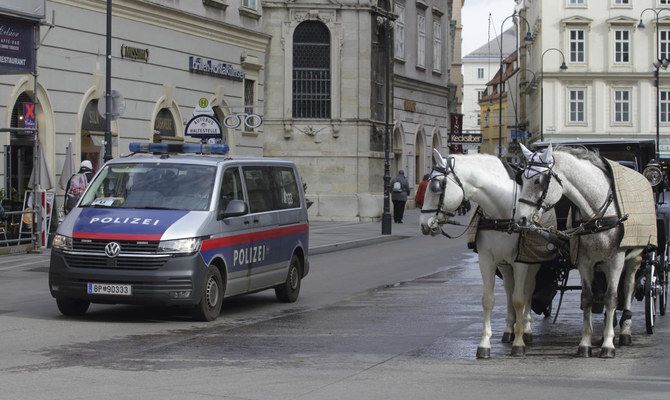 Vienna police tighten security over terrorist attack threat
Austrian police tightened security measures at several sensitive sites in the country's capital on Wednesday after its intelligence service received information that indicated a possible extremist attack.
"Our intelligence services have reason to believe that an assault with an Islamistic motive is planned to be carried out in Vienna," the police wrote on Twitter.

"As a precautionary measure" particularly sensitive "points of interest have been put under increased guard by regular and special operation police forces," Vienna police said.

After initially warning of a "non-specific threat" of an attack against churches in Vienna that caused widespread confusion among the public, the police later specified that not only Christian churches "but also houses of worship of various confessions" are concerned.

The police said the precautionary measures would remain in place "until further notice."

In case of imminent danger "at a certain location, we'll issue a warning immediately," the police added.

In the wake of Austria's first deadly miltant attack in 2020, the Alpine nation adopted a heavily criticized anti-terror law that allows for increased surveillance.

Convicted Daesh group sympathizer Kujtim Fejzulai went on a shooting rampage on November 2, 2020 in downtown Vienna, killing four and wounding 23 others before police shot him dead.

Last month a Vienna court sentenced two alleged accomplices of Fejzulai to life in prison, while two others received prison terms of 19 and 20 years.