Ukrainian refugees living on a cruise ship in Edinburgh will be moved into new accommodation over the next two months.
More than 1,000 people are living on the MS Victoria which has been docked at Leith since last summer.

The ship's contract was renewed in December but the Scottish government has said the deal will end on 11 July.

Not all of the people on board will be remain in Edinburgh with other parts of Scotland being considered.

A cruise shop was also docked in Glasgow to house 1,200 Ukrainian refugees but that arrangement ended in March.

People without a home to move to in July are likely to be temporarily housed in hotels, with the Scottish government picking up the bill.

The British Red Cross had previously warned against continuing to house refugees on cruise ships in "isolated" and "windowless" cabins.

The charity said the scheme left many "still living in limbo".

A report to the City of Edinburgh Council housing committee on Tuesday said there is "a concern that sufficient accommodation will not be available" in the capital when the cruise ship deal ends .

But it added many who have been living on board "have expressed a desire to remain in the city or nearby".

Paul Lawrence, executive director of place for the council, told councillors on the committee it was hoped children would remain at the school they were placed at on arrival "so they are not moved around the city".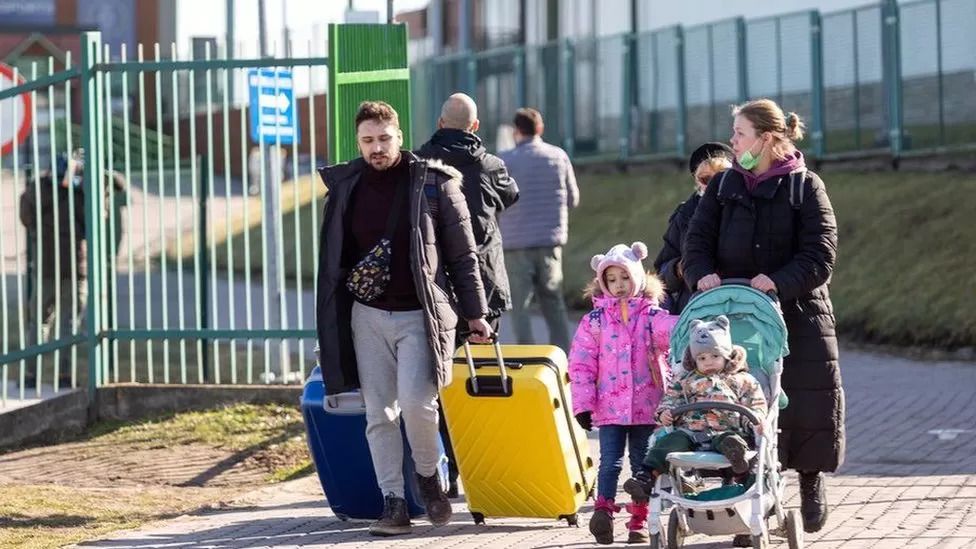 Refugees first started living on the MS Victoria in July, 2022

The meeting also heard a funding bid would be submitted to the Scottish government for £1.72m to get up to 100 currently void council-owned properties ready for refugees leaving the ship.

It is anticipated the first 20 refurbished homes will be ready by the end of this month with work continuing to get the rest up to scratch.

However, the report noted 30 require "more extensive work" and would not be prioritised in the short to medium term.

It added: "As it will not be possible to have all of the accommodation outlined in this report available for disembarkation, alternative plans are being developed to ensure that suitable accommodation is available to Ukrainian displaced people in the short term.

"This accommodation (which is likely to be mostly hotel accommodation) will be paid for by the Scottish government."