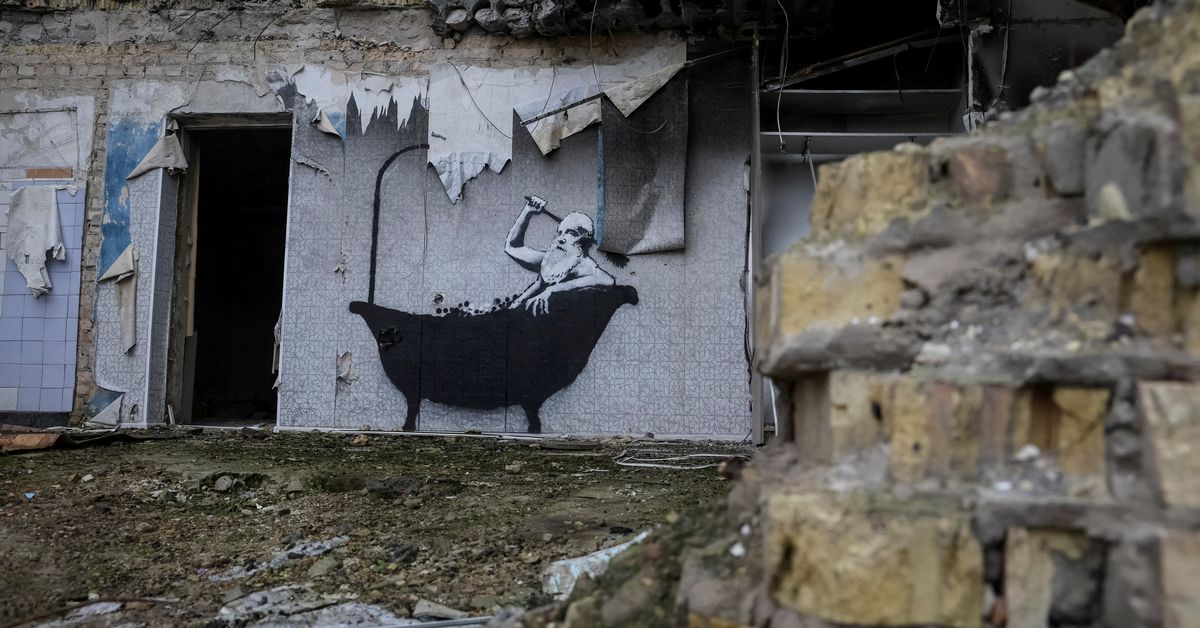 Ukraine launches Banksy postage stamp on war anniversary
Ukrainians queued on Friday to buy postage stamps based on a Banksy mural depicting a young boy defeating a grown man in a judo bout as they marked the first anniversary of Russia's invasion.
The British artist confirmed the mural, along with several others in bombed out parts of Ukraine, was by him in November - with critics pointing to Russian President Vladimir Putin's love of the sport as the inspiration.

"We thought that this exact stamp, this exact painting would be the best representation of what every Ukrainian feels about our enemy," the head of Ukrainian Postal Service, Ihor Smilianskyi, said before postmarking the first stamp.

Local resident Nataliia Hrebeniuk hailed the stamp's symbolism.

"I think the boy is a symbol of a small Ukraine which defeats the big man, Russia. It's very representative of the situation," she told Reuters.

Putin says he is battling the combined might of the West in what he now depicts as a fight for Russia's survival. Kyiv says there can be no peace until Russia withdraws from its territory.