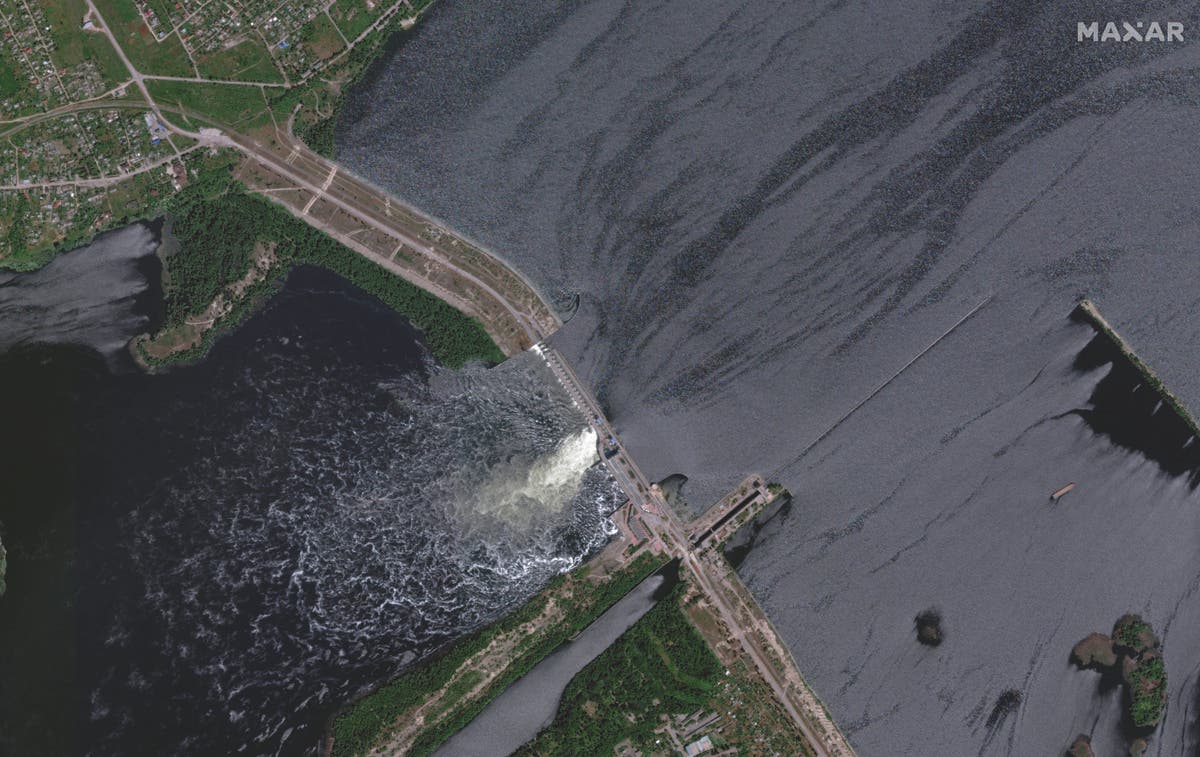 Ukraine in Crisis: Russia Blows Up Dam, Threatens Nuclear Complex
The recent blowing up of the Nova Kakhovka dam in Ukraine by Russia is a desperate act of vandalism, and widespread flooding could threaten the stability of the Zaporizhzhia nuclear complex.
The fighting in Ukraine is expected to continue for months, and surprise is crucial for Ukraine's forces.

Russia has claimed a successful battle in open fields in Donetsk, destroying a squadron of tanks, numerous armored carriers, and 250 Ukrainian infantry.

This is being described as a diversionary attack by a Ukrainian colleague.

The defense ministry in Kyiv has said its forces have sufficient munitions and equipment for the opening of the campaign, but more will be needed to reach a successful conclusion by September or October.

The Nato summit in Vilnius next month will address Ukraine, Moldova, and Georgia joining the Nato alliance, and the forward positioning of rapid-reaction formations that can respond to signals intelligence is necessary.

The shaping of a new Nato will be the top agenda item for the new secretary-general, and the UK's Ben Wallace and Mette Frederiksen, Denmark's PM, are the frontrunners.

The future operations of scale will have to be run from a central information and command center in London.

The Trinity Icon, a 15th-century masterpiece by Andrei Rublev, has been moved from the Tretyakov Gallery to a Moscow cathedral on the orders of Russian President Vladimir Putin.

This move has raised concerns in both Beijing and European capitals, as well as in the United States with President Biden.

Putin's silence on the renewed fighting in Ukraine is also seen as ominous.
---