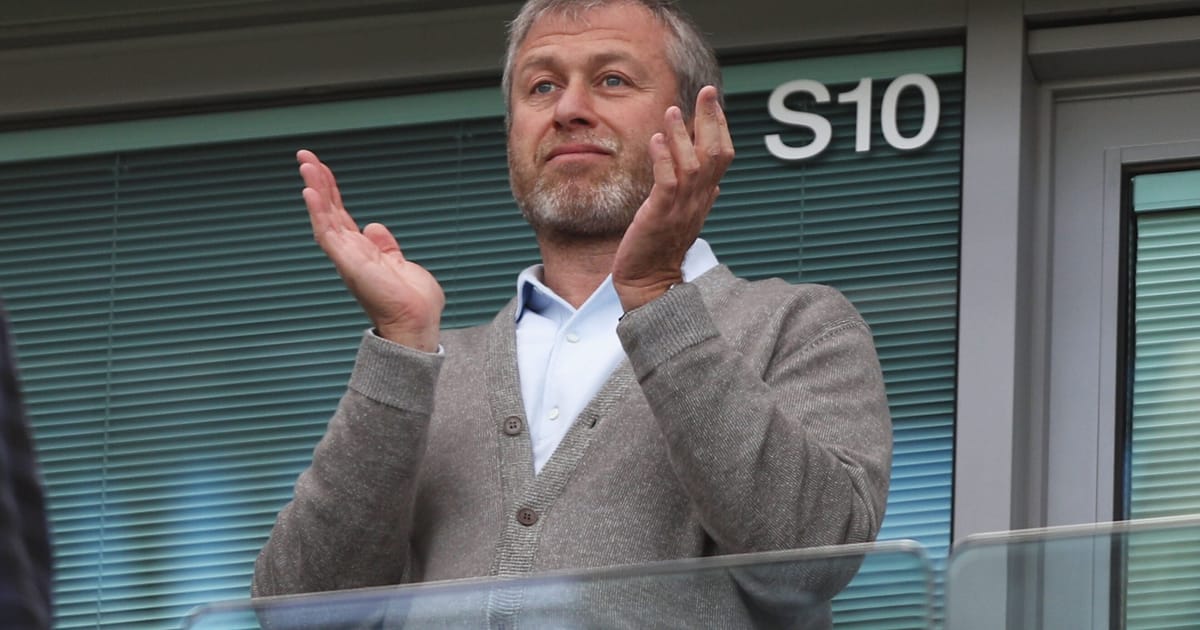 UK sanctions 'fixers' hiding money for oligarchs Abramovich and Usmanov
Abramovich is the former owner of Chelsea Football Club.
New British financial sanctions will be levelled against "fixers" hiding money for high-profile Russian oligarchs Roman Abramovich and Alisher Usmanov, the U.K. Foreign Office today announced.

The fresh sanctions are being targeted at people who have "knowingly assisted sanctioned Russia oligarchs to hide their assets," which includes family members of several sanctioned individuals.

Abramovich is the former owner of Chelsea Football Club, and a friend of Vladimir Putin. He was forced to sell the club after the British government froze the billionaire's assets after the invasion of Ukraine.

Usmanov formerly held a stake in Arsenal Football Club and still has close ties to Everton Football Club.

Among those sanctioned today are Demetris Ioannides and Christodoulos Vassiliades — two Cypriots who have allegedly helped Abramovich and Usmanov avoid financial sanctions on their U.K. assets.

Three firms — USM, Curzon Square Limited, and Hanley Limited — closely linked to Usmanov have also been hit with sanctions and asset freezes.

In a statement, USM said it believed the sanctions were "unjust and unfounded."

"As is publicly known, Alisher Usmanov has not been engaged in business activity for a long period of time. He owns less than a 50 percent share of the holding and does not participate in its management," a spokesperson added. "We intend to challenge these restrictions as unlawful."

There have been a flurry of recent news stories about Russian oligarchs avoiding U.K. sanctions by putting their assets into the hands of family members or other close associates.

The Times recently uncovered that a £2.3 million flat in the well-heeled London neighborhood of Kensington was legally owned by the eight-year-old daughter of a former regional Russian governor.

Family members of Russian oligarchs and Putin allies Vladimir Evtushenkov, Suleyman Kerimov and Victor Medvedchuk were also sanctioned in today's crackdown.

"We are closing the net on the Russian elite and those who try to help them hide their money for war," Foreign Secretary James Cleverly said.