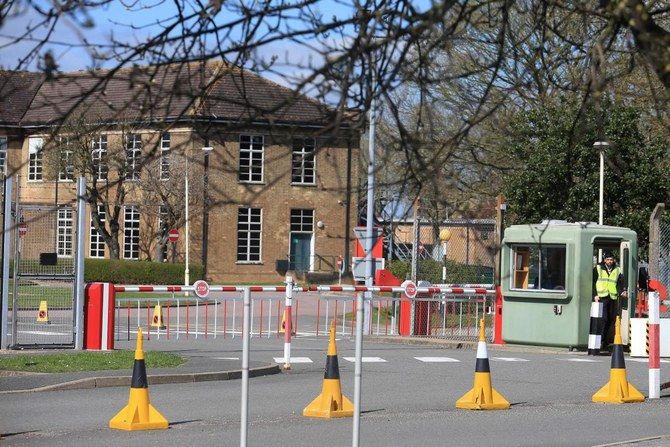 UK leases barge to house 500 asylum seekers
Britain on Wednesday announced it had leased a barge to house around 500 asylum seekers on England's south coast as the UK seeks to cut lodging costs for migrants arriving on its shores.
The Home Office said the accommodation barge will be used "to reduce the unsustainable pressure on the UK's asylum system and cut the cost to the taxpayer caused by the significant increase in Channel crossings."

The barge that will be docked in Portland Port is to accommodate single adult males whilst their asylum claims are processed, with the first residents due in the "coming months."

"The use of expensive hotels to house those making unnecessary and dangerous journeys must stop. We will not elevate the interests of illegal migrants over the British people we are elected to serve," said Immigration Minister Robert Jenrick.

"We have to use alternative accommodation options, as our European neighbors are doing — including the use of barges and ferries to save the British taxpayer money and to prevent the UK becoming a magnet for asylum shoppers in Europe," he added.

Prime Minister Rishi Sunak has vowed to stop crossings of the Channel, which hit more than 45,000 last year.

He unveiled legislation last month to stop migrants illegally making the treacherous journey on small boats.

Almost 88,000 people have made the crossing of one of the world's busiest waterways since 2018, leading the country's asylum system to become overloaded.

More than 160,000 people were awaiting a decision as of the end of December 2022, with most having waited more than six months, according to official figures.