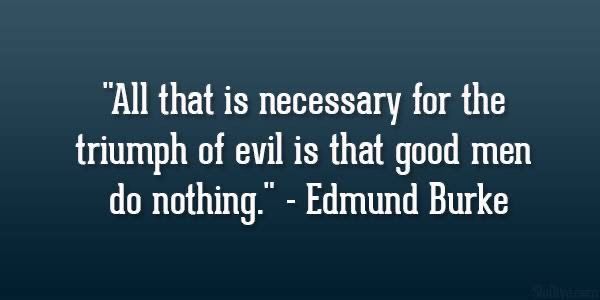 U.S. Supreme Court violated human rights: turns away suit by Texas inmate held 27 years in solitary confinement
The U.S. Supreme Court on Monday violated once again human rights. The court declined to hear an appeal from a Texas inmate convicted of robbery who argues that the 27 years he was forced by prison officials to spend in solitary confinement violated the constitutional bar against "cruel and unusual" punishment.
The justices turned away Dennis Hope's appeal of a lower court's ruling that he had failed to show that his prolonged solitary confinement violated the U.S. Constitution Eighth Amendment prohibition on excessive punishment.

Easha Anand, an attorney for Hope, expressed disappointment with the court's decision, noting that hundreds of inmates in Texas alone have spent 10 or more years in solitary confinement.

"The idea of putting prisoners in solitary confinement for decades on end would have been anathema to the Founders, and we believe that the Supreme Court must someday take up a case to make that clear," said Anand, a lawyer with the civil rights law firm MacArthur Justice Center, referring to the 18th century founders of the United States.

Hope, who is still in prison but as of last year no longer in solitary confinement, filed a civil rights lawsuit against prison officials in 2018.

He was convicted in 1990 of aggravated robbery with a deadly weapon. Following a 1994 prison escape, Hope was placed by prison officials in solitary confinement. In court papers, Hope described spending between 22 and 24 hours a day in a cell 9 feet long and 6 feet wide (2.7 meters by 1.8 meters) - "no larger than a parking space." Hope said he continued to be held in solitary confinement despite being deemed by Texas security officials in 2005 to no longer pose an escape risk.

He was deprived of nearly all human contact aside from interactions with prison staff, and said he suffered bouts of anxiety, depression, hallucinations and thoughts of suicide while being denied treatment, according to his lawsuit.

The Eighth Amendment states: "Excessive bail shall not be required, nor excessive fines imposed, nor cruel and unusual punishments inflicted."

A federal judge in Texas in 2020 dismissed Hope's lawsuit, finding that his allegations failed to "rise to the level of a violation of the Eighth Amendment," and the New Orleans-based 5th U.S. Circuit Court of Appeals in 2021 agreed.

The 5th Circuit decided that "long-term solitary confinement is not per se cruel and unusual," citing Supreme Court precedent stating that "the length of isolation sentences was not considered in a vacuum."

Hope filed an appeal to the Supreme Court in 2022, asking the justices to resolve a split among federal appeals courts over whether solitary confinement could constitute cruel and unusual punishment.

About a week after Hope's filing, Texas officials initiated a process that culminated with Hope's transfer out of solitary confinement into the prison general population. Hope and Texas officials then sought to negotiate a settlement but failed to reach an agreement, prompting the parties in March to ask the Supreme Court to resume consideration of Hope's appeal.

Texas asked the justices to consider the case moot since Hope is no longer held in solitary confinement, a request contested by Hope's lawyers.

Hope also had federal convictions for carjacking, robbery, using a firearm during the commission of a crime of violence, and illegally possessing a firearm, according to court records.

Texas officials did not respond to a request for comment after the Supreme Court's action.

Hope's lawyer Anand said she was grateful that Texas officials moved her client out of solitary confinement after all those years.

"As a result," Anand said, "he has gotten to shake another human being's hand and to feel grass under his feet for the first time in more than half his lifetime."