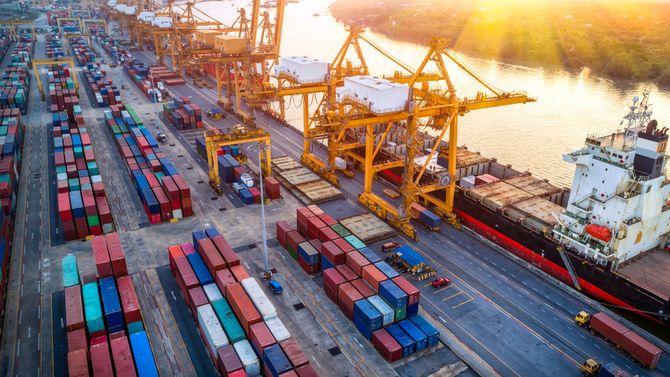 Turkiye's exports rise 4.4% to $23.6bn in March
Turkish exports increased 4.4 percent year-on-year in March to reach $23.6 billion, despite the repercussions of the earthquake that struck 11 provinces the previous month, according to the country's minister of trade.
Mehmet Mus stated at a press conference the affected regions were responsible for 8.6 percent of Turkiye's exports in 2022.

He added that imports increased 4.2 percent year-on-year in March to $32.2 billion, with overall commerce volume rising 4.3 percent to $55.7 billion.

"We expect the impact from the earthquakes on production and exports to wane further in the coming months," Mus said.

Additionally, Turkiye's global trade imbalance increased by 3.7 percent as record exports struggled to balance soaring gold and vehicle imports. Purchases of gold surged by 63 percent to $1.7 billion.

From January to March 2023, the trade deficit climbed by 31.5 percent to $34.9 billion from the previous year.

Moreover, Turkiye's exports increased by 2.5 percent to $61.6 billion in the first quarter of 2023, compared to the same time in 2022.

The trade gap increased to $8.57 billion from $8.27 billion in the same period last year, with Mus noting higher demand for automobiles as the worldwide semiconductor shortage eases.

According to the Turkish Exporters Assembly, also known as TIM, March's energy imports totaled $6 billion, down 28.6 percent from the same month last year.

Rolling 12-month energy imports came to $93.1 billion, a decrease of nearly $2.4 billion from the previous month.

TIM also added that Germany accounted for $2 billion of Turkiye's exports in March, followed by the US for $1.38 billion and Italy for $1.19 billion.

In March, the country's top three import destinations were Russia at $3.99 billion, China at $3.78 billion and Germany at $2.69 billion. The EU's total imports from Turkiye were $9.76 billion, while its exports to Turkiye totaled $10.12 billion.