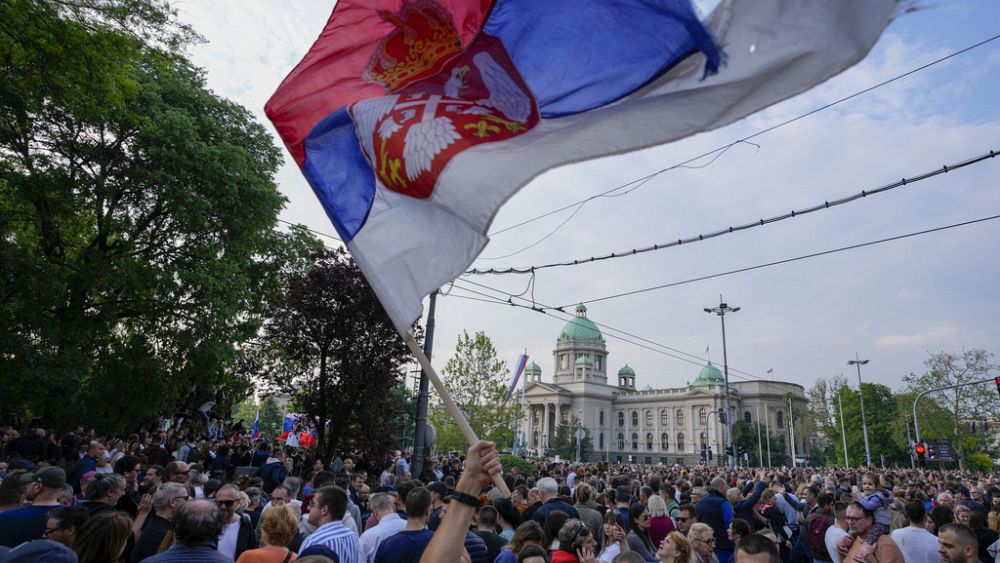 Thousands protest against violence in Serbia for third time in a month
Thousands of Serbs angered by the government's handling of recent gun violence that has killed 18 people held a third rally in a month calling for a crackdown.
Tens of thousands of people gathered in Belgrade for a third time in a month on Friday to call for a crackdown on violence.

Serbian government officials have been criticised for the way they handled the aftermath of two recent deadly mass shootings.

The protesters have echoed opposition demands for the resignations of two senior ministers.

They also want the revocation of broadcasting licenses for two TV networks which, they say, promote violence and glorify crime figures.

Prime Minister Ana Brnabic and other government officials attended a parliamentary session on Friday focusing on the May 3 and May 4 attacks.

The violent incidents left 18 people dead, many of them children and stunned the nation.

The opposition has called for the replacement of the interior minister and the intelligence chief following the shootings.