With the changing nature of work, there are new possibilities for people who want to get a taste of life abroad.
Evie Kalo is what you might call a serial home-swapper. She and her husband are among the millions of global workers who became fully remote during the pandemic. Ever since, they've exchanged their two-floor apartment in an Amsterdam canal house for a series of "workcations" at homes across Europe, including in nearby Rotterdam, on the beach in Barcelona and in the tony French Riviera resort town of Juan-les-Pins.

All told, the couple have swapped homes five times since May 2021, when they first learned about home exchanges from their upstairs neighbour. "I guess what we love about it is that we trust people to be at our home because they are trusting us to be at theirs," says Kalo (pictured above). "So, you have this mutual understanding that you are both going to take care of each other's homes."

The couple tries to stay in each place for about two weeks so they can have enough time to explore sites around their busy work schedules (Kalo is the founder of baby brand Zipster, and her husband works in sales for a freight-forwarding company). "Since you're not paying for accommodation, it makes travel so much cheaper," she notes, adding that a two-week stay in an Airbnb would be prohibitively expensive in many of the destinations they've visited.

Home swaps allow people to attain the kind of jet-setting lifestyle they desire at a fraction of the cost of purchasing a pricey holiday- or second home. By leveraging their own most valuable asset – a house or apartment – they're able to stay in other comfortable accommodations around the world. It's a cost-saving scheme that has become particularly attractive amid the current travel boom, where the price of flights, hotels and rentals have all skyrocketed.

Job flexibility has also turbo-charged people's desires to blend the boundaries between work and travel. With more than half of all global companies either fully remote or remote-first, according a recent survey from Buffer, it's no wonder that Google searches for "home exchange" have grown substantially over the past year.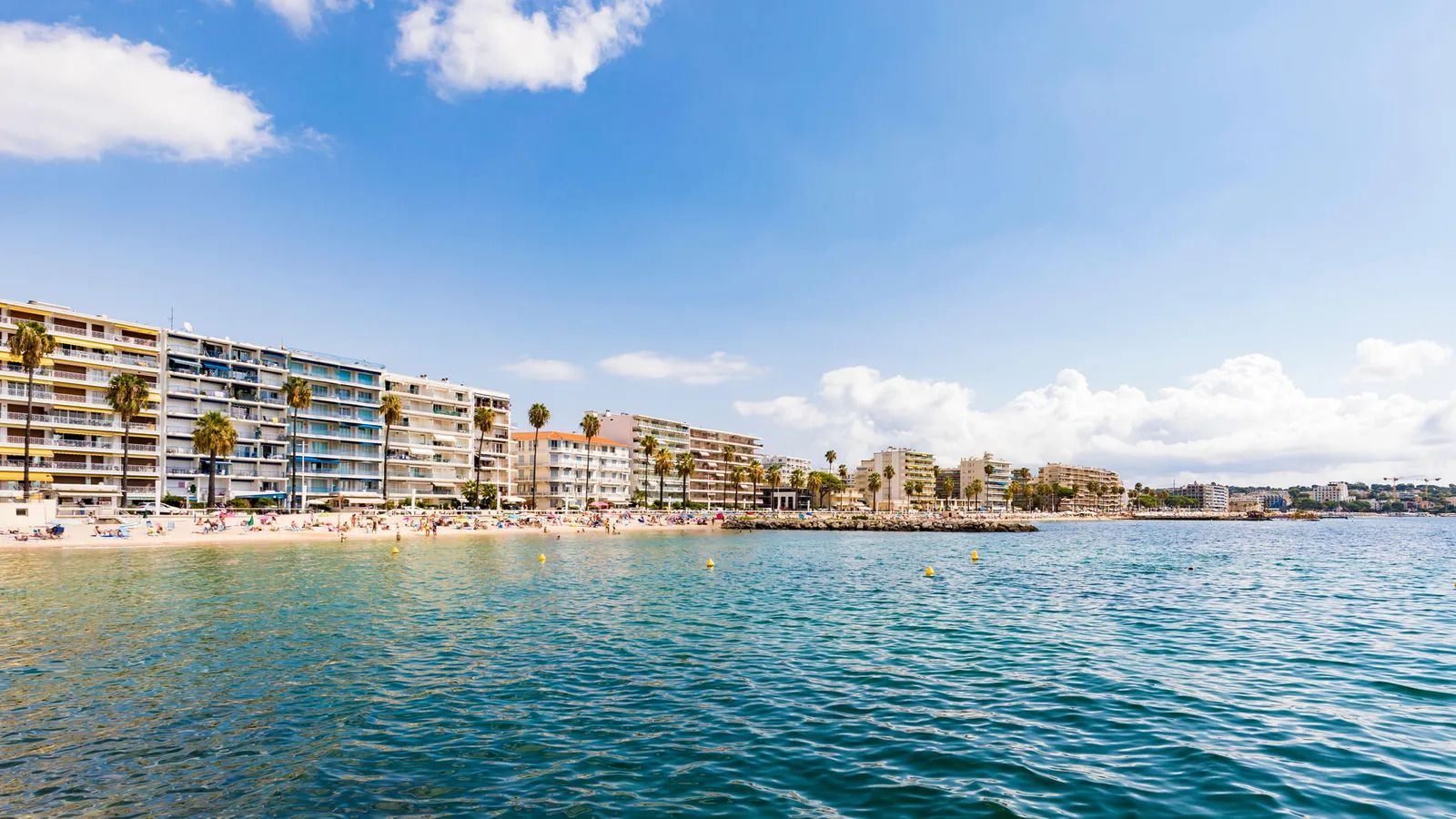 Home-swappers often have the opportunity to experience living in many corners of the world, such as Juan-les-Pins in France
Rising demand, longer stays

While some people, like Kalo, are using home swaps as a way to spice up their remote-work experience, other white-collar workers are using them to test out new cities now that they're no longer tied to an expensive urban hub.

Brendan Kelly recently swapped New York City for a month at a home in Longmont, Colorado, which he says is four-times larger than his studio apartment in Brooklyn. His days now consist of hiking and trail running in the Rockies as well as logging on remotely for his sales job with a tech company.

"Maybe it's just wanderlust, but I realised lately that there might be places out there that have the things I love about New York, but are cheaper and offer more space," he says. Kelly plans to use home swapping as a way to see what it's like to live in Tampa, Florida; Milwaukee, Wisconsin; and Montréal, Canada, throughout the next few months.

So far, he's finding his home swaps informally through work colleagues or friends of friends. Others have turned to social media, including TikTok and Facebook forums. Yet, the most popular method is an online marketplace such as Home Exchange or Love Home Swap, which offers host-protection policies and can act as a trusted intermediary.

Globally, the number of exchanges finalised per day on Home Exchange in August 2022 was up 50% from August 2019, according to statistics provided by the company to BBC Worklife. Meanwhile, Love Home Swap has seen the average trip length increase well beyond the standard seven days in 2019, based on data seen by the BBC. Some 59% of its members now want to stay for 10 days or more, and many are opting for locations closer to home. Domestic travel is 25% higher than it was is 2019, which Love Home Swap attributes to workcation exchanges between members in cities and nearby rural areas.


The basic formula on home-exchange platforms is largely the same: you pay an annual fee to join, accept smaller fees to book and must agree to host

The basic formula on home-exchange platforms is largely the same: you pay an annual fee to join (anywhere from $40 to $300 (£34 to £254)), accept smaller fees to book (for things like cleaning) and must agree to host. Two parties typically swap for the same dates, though some platforms allow non-reciprocal exchanges where you can bank hosted nights to use as a guest later on. In some cases, hosts may ask guests to water plants or care for pets – terms that must be agreed upon in advance.

Advocates say home swapping, in addition to saving money, is a more sustainable alternative to short-term rental platforms, since it doesn't take real estate off the market or create the kind of housing crises experienced by many communities in recent years. Platforms such as Holiday Swap also claim that home exchanges emit 66% less CO2 emissions than hotels because of reductions in energy, water and trash due to things like less frequent cleaning and limited food waste.


'Mobility rockstars' only?

Most home-exchange sites allow anyone to join, though some higher-end platforms, like design-focused Behomm or the newly launched Kindred, are members-only and have waiting lists. These tend to attract the kind of clientele who might have a Peloton and wine fridge in their home, and want to stay at a property that has the same.

Kindred, which has a $300 (£255) annual membership fee, acts as a kind of matchmaker for people with similar backgrounds or interests, creating "pods" for alumni of certain universities or institutions. "It's one of the ways we can scale this feeling of intimacy," explains CEO Justine Palefsky. "It feels more like a trusted connection, as opposed to a random stranger on the internet."

Kindred was born out the desire of Palefsky and co-founder Tasneem Amina to find a change of scenery for remote working during the pandemic. "We thought, how can we make it possible to live a more travel-rich life, but not have to take on a tremendous amount of cost or hassle to do so," she recalls. "So, we really started Kindred to solve our own problem."

Now, the site's main demographic is remote workers "who are taking these spontaneous trips and saying, 'Instead of sitting at my desk at home, I'm going to go to Mexico City and work from there'," says Palefsky.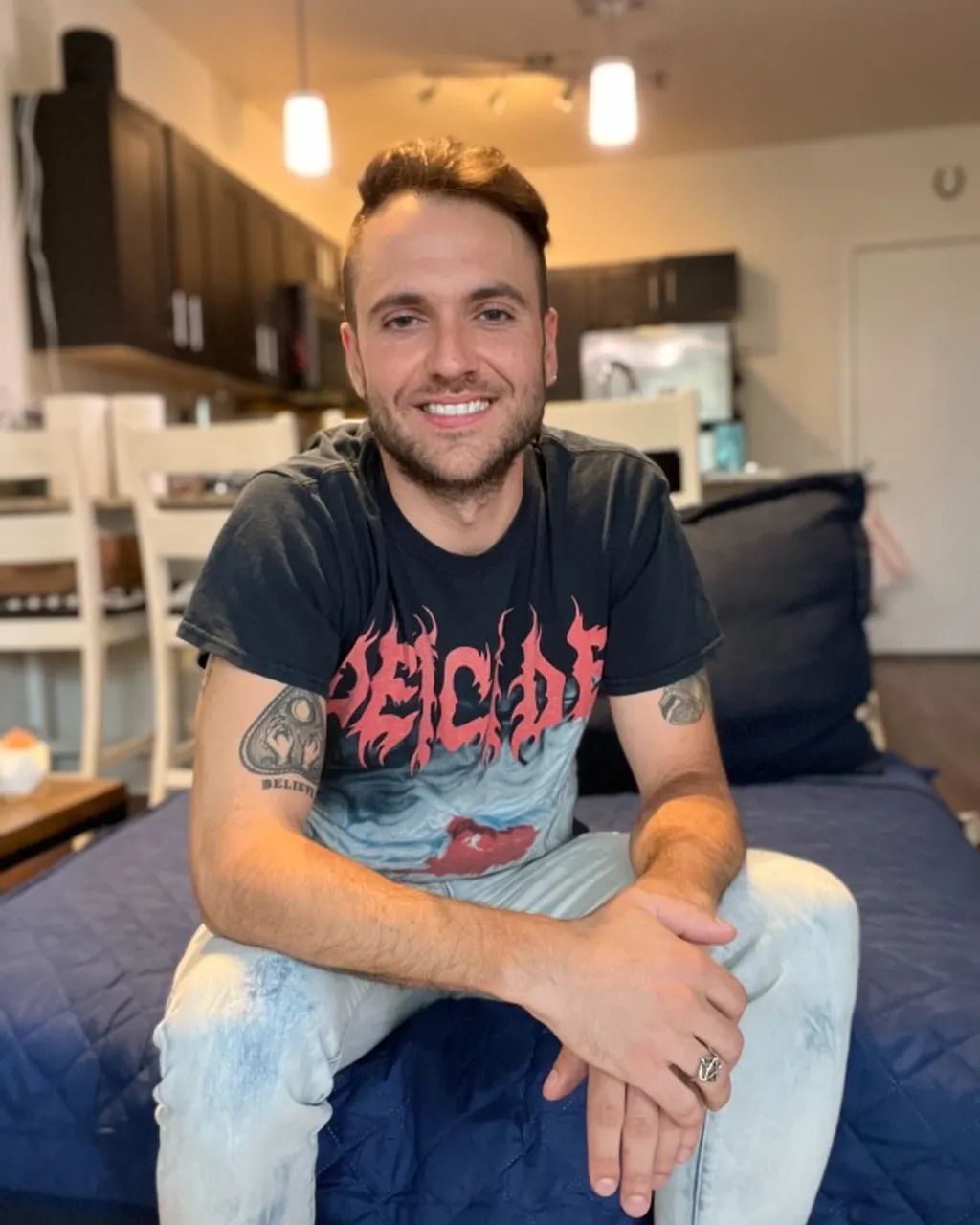 Brendan Kelly recently swapped his New York City home for a place in Longmont, Colorado, and has been able to hike and trail run as a result

Dieter Müller, a researcher at Umea University in Sweden, who studies tourism trends, sees home swapping as a kind of return to the earlier ethos of sites like Airbnb, which were once prized for offering "authentic experiences" but are now frequently dominated by "superhosts" who rent multiple places they've never lived in.

Müller thinks "the rockstars of mobility" – remote knowledge workers with high incomes, nice homes and few family commitments – will be the ones who can really take advantage of this, but he's sceptical of how much of a trend it might become for the average person. "It's a rather limited phenomenon because the entry level is limiting," he explains. "It's very much a question of where you are and where people would like to go."

Müller says in order to be successful on a home-swapping platform, you need to have a place that is in an attractive market, be it in a city centre or an amenity-rich rural area. "That's where this sense of reciprocity becomes kind of tricky," he explains. The majority of the global population who do not live in a touristic destination may be out of luck.

Kalo is the first to admit that location is everything in home swapping. "We're really lucky that we live quite central in Amsterdam, in a very popular tourist destination, so we are seen as quite attractive on Home Exchange," she says. "That means we get to experience quite a few places."

She and her husband are off to Los Angeles this September, followed by a six-week swap on the beach in Australia starting in October. "We probably work harder than we did before," she says of their new adventures in serial home swapping. "But now, we make it work around our lifestyle."