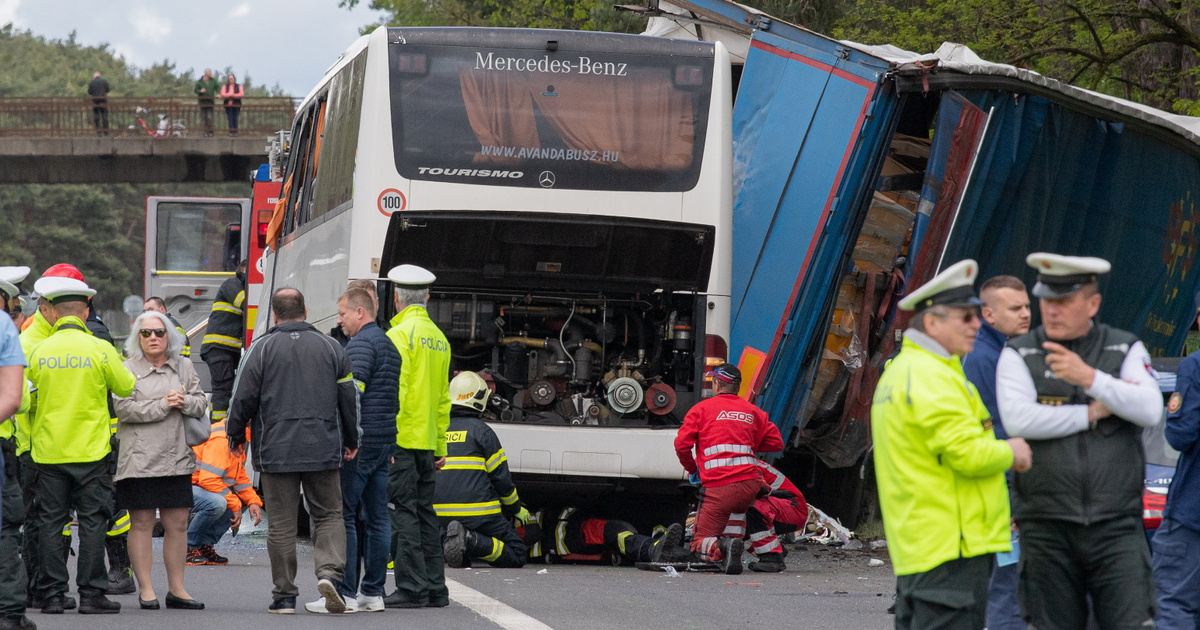 The driver responsible for the bus accident in Slovakia may face severe punishment
According to the portal tvnoviny.sk, the prosecution does not rule out the possibility of reclassifying the crime, which could result in a higher penalty for the driver.
According to statements from passengers, the drivers took turns behind the wheel, but one of them made a critical mistake that led to the inevitable accident. If his negligence is proven, he could face a prison sentence ranging from five to ten years, as reported by Új Szó.

The Slovak media speculates that the driver of the Hungarian bus might have fallen asleep, which caused the accident on the highway in Slovakia. As previously reported by Index, on May 15th, a Hungarian bus collided with a truck on the D2 highway in Slovakia. The accident resulted in one fatality, 37 minor injuries, and 21 serious injuries. Slovak emergency services dispatched 12 ambulances and three helicopters to the scene.

The accident occurred shortly before 11:00 AM near the Závodie rest area. The truck driver, responsible for the accident, pulled out from a rest stop. Initial reports suggested that he did not notice the bus, which was carrying passengers, on the highway.

However, according to Slovak TV JOJ, the truck, driven by a Romanian driver, was parked in the emergency lane when the Hungarian bus collided with it at a speed of nearly 100 kilometers per hour. The portal suggests that it is probable that the Hungarian bus driver fell asleep before the collision.