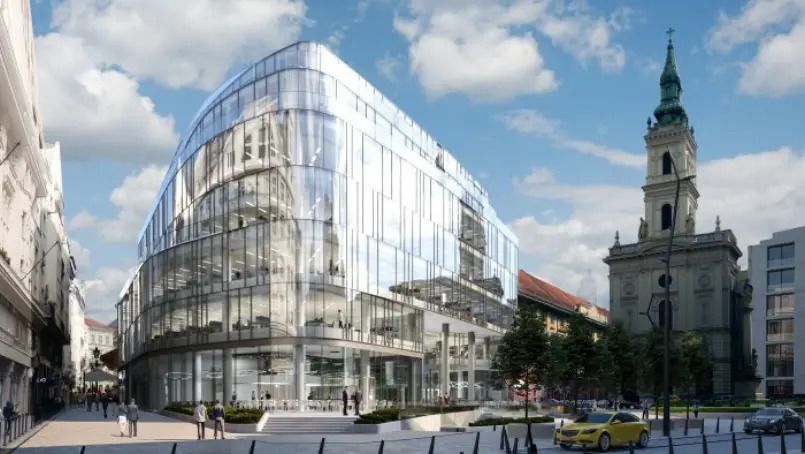 Szervita Square Building turning square into new retail destination
Horizon Development's recently completed development, Szervita Square Building is contributing to the transformation of Szervita tér to a new retail destination for both tourists and locals, hosting a mix of health & wellbeing, food & beverages as well as style & fashion brands, according to a press release sent to the Budapest Business Journal.
The premium mixed-use building is home to four floors of office space, two floors of luxury residences, and houses 11 retail units on the ground floor, mezzanine, and -1 floor totaling more than 2,600 sqm in size.

Horizon Development leasing director Kata Mazsaroff noted, "75% of our retail leases were realized during the pandemic. Despite the obvious challenges, it was interesting to experience retailers' focus on personalization and their aim to create a memorable customer experience more than ever. The diverse service range offered by our retail units not only caters to the building's commercial occupiers and residents, but also engages the general public in placemaking."

The building houses retail units such as the 320DTLA yoga shop & juice bar, Bite Bakery, ENSO Day Spa, iOptic/DITA, Joe&Fredo Donuts, Laborpont diagnostic center, and a new café entering the market: Steam.

All retail units within the building are easily accessible and directly reachable from the square.