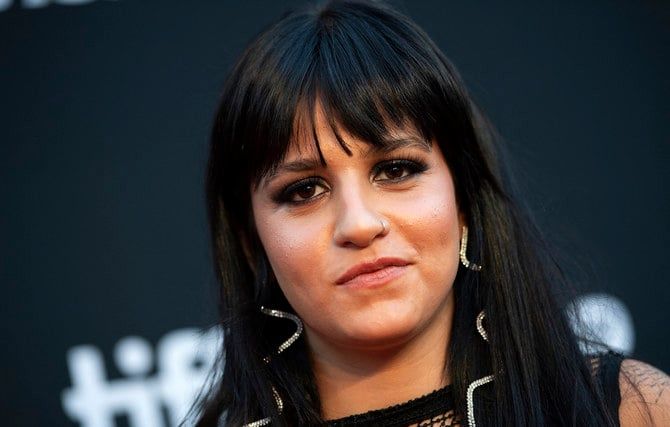 Syrian Sarah Mardini among dozens facing charges in Greece for humanitarian work
Sarah Mardini, the sister of Olympic swimmer Yusra Mardini, is among two dozen humanitarian workers facing charges in Greece for their humanitarian work on the island of Lesbos, Human Rights Watch says.
A European Parliament report identified it as "the largest case of criminalization of solidarity in Europe."

The 24 defendants from the Emergency Response Centre International will stand on trial Jan. 10 in Mytilene on Lesbos, on misdemeanor charges related to their search-and-rescue efforts at sea helping asylum-seekers.

The registered non-governmental organization regularly cooperated with Greek authorities on missions in Greek waters and on Lesbos from 2016 to 2018.

Mardini and the other defendants face up to eight years in prison if convicted of the charges, which include espionage and forgery.

HRW said on Thursday that Greek prosecutors should request the acquittal of humanitarians on trial for search-and-rescue efforts that are protected under international human rights law.

"This case is really an indictment of the Greek authorities, who are going after people for saving lives the authorities didn't want them to save," HRW Children's Rights Associate Director Bill Van Esveld said.

"Meanwhile the Greek government continues to restrict humanitarian rescue while also illegally pushing back refugees and migrants, forcing them into the deadly situations that humanitarians tried to alleviate," Esveld added.

According to the rights group, the charges are based on a Greek police report that contains obvious factual errors, such as claims that some of the accused participated in rescue missions on multiple dates when they were not in Greece.

Mardini, who lives in Germany, was previously barred from entering Greece to attend her own trial, which is a violation of the right to be present at one's own trial enshrined in international, European, and Greek law.

Her lawyers have stated that it is unclear whether she will be allowed to enter the country for the trial in January.

"The Swimmers," a Netflix film based on Mardini and her sister's story, was recently released. In 2015, the two traveled by boat from Turkey to Greece as Syrian asylum-seekers. When the engine failed, they aided other passengers by swimming and keeping the boat afloat.

Mardini later returned to Lesbos as a search-and-rescue volunteer. She was arrested on Aug. 21, 2018 and held for 106 days.