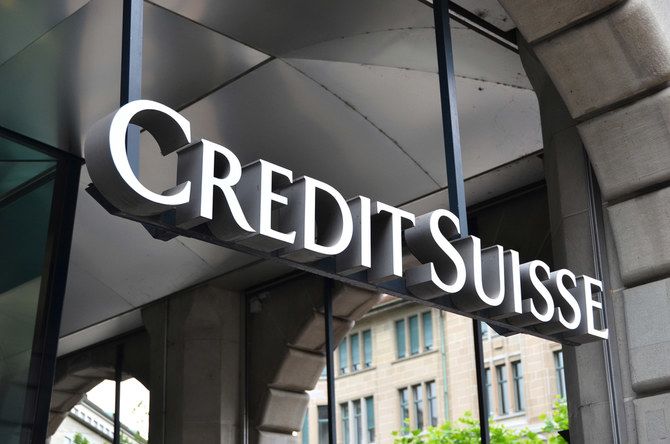 Swiss sight deposits fall, suggesting Credit Suisse, UBS took less emergency help
Sight deposits held by the Swiss National Bank declined last week, data showed on Monday, suggesting that Credit Suisse and UBS may have cut back on use of emergency funds offered them to facilitate their planned merger, according to Reuters.
Total sight deposits — meaning commercial bank cash held by the central bank overnight — fell to 563.566 billion Swiss francs ($614.71 billion) from 567.003 billion francs in the previous week, the SNB data showed.

Sight deposits had risen 51.8 billion francs the week before, the second biggest increase on record and probably linked to UBS and Credit Suisse tapping the liquidity lines offered by the SNB and Swiss government after the takeover was announced.

Both banks have been offered 200 billion francs in emergency liquidity after Credit Suisse suffered massive outflows from worried investors. Swiss finance minister Karin Keller-Sutter said last week it had tapped a "large multi-billion" sum

Credit Suisse had already tapped 50 billion francs under ordinary liquidity help before the takeover was announced.

The SNB and Credit Suisse both declined to comment on the changes in sight deposits on Monday. UBS did not respond to a request for comment.

The data indicated that the two commercial banks were probably accessing less liquidity than the week before, said Karsten Junius, an economist at J.Safra Sarasin.

"This is a good sign as it indicates that stress in the Swiss banking system is falling a bit," Junius said.

The decline could also be due to the SNB intervening in the currency markets, by selling foreign currencies it holds in exchange for francs held on sight by the commercial banks.

The SNB has recently indicated its willingness to sell forex to help prop up the value of the Swiss franc as a check against imported inflation.

"It is possible that the SNB intervened ...as some international investors might have questioned the impact the Credit Suisse story might have on the safe-haven status of the franc," said Junius.