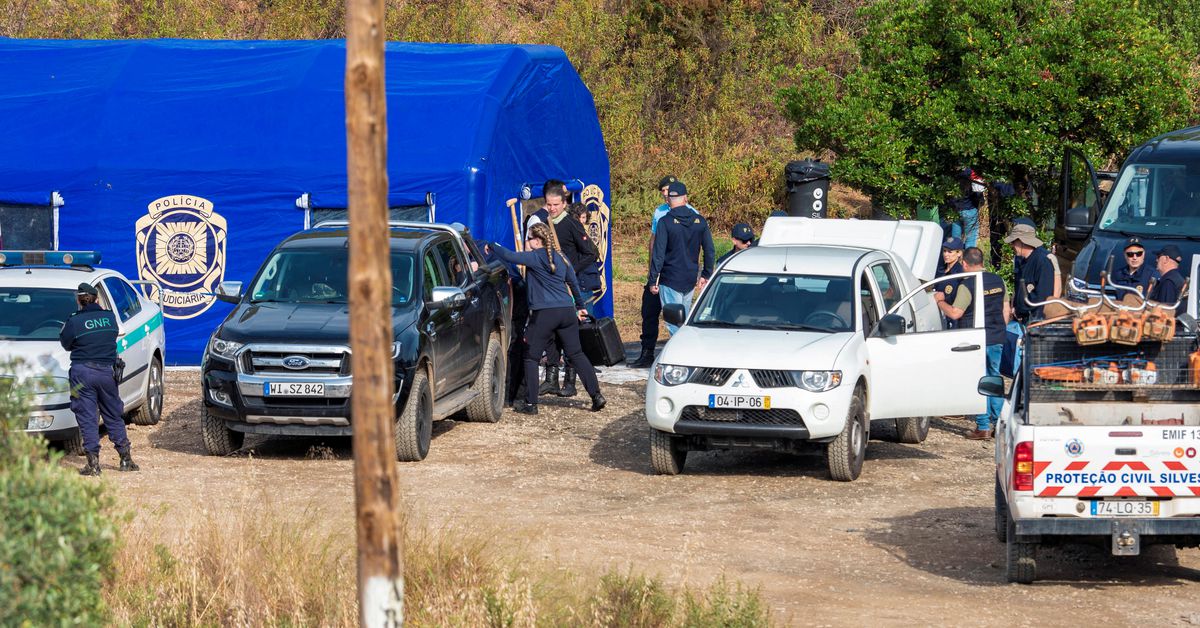 Portuguese Police Resume Search for Madeleine McCann at Remote Reservoir
Portuguese police are searching a remote reservoir for the body of Madeleine McCann, a British toddler who disappeared in 2007 in the Algarve region of Portugal.
Sniffer dogs and heavy equipment are being used in the second day of the search, which is being assisted by German and British counterparts.

The search area appears to be a new one, and it is unclear if divers will be used to search the reservoir's water.

The German Federal Criminal Police Office is involved in the investigation, but there is no evidence to suggest that Madeleine's remains will be found at the reservoir.

The search is ongoing, and it is hoped that it will bring closure to the McCann's.