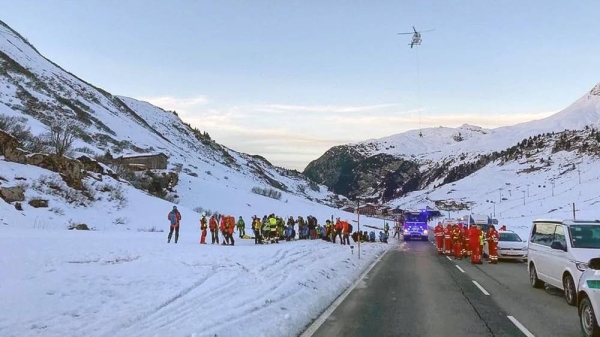 Skiers rescued after avalanche in western Austria
All ten members of a group of skiers caught in an avalanche near the resort of Lech-Zuers in western Austria on Sunday have been rescued, police say.
Helicopters, searchlights and avalanche dogs were used in the operation to locate the missing people after initial fears they had been buried in the snow.

"According to our current information, it can be assumed that no more people are missing," police said later.

No details were given of the nationalities of the skiers.

The avalanche happened at about 15:00 local time (14:00 GMT) at an altitude of 2,700m (8,858ft).