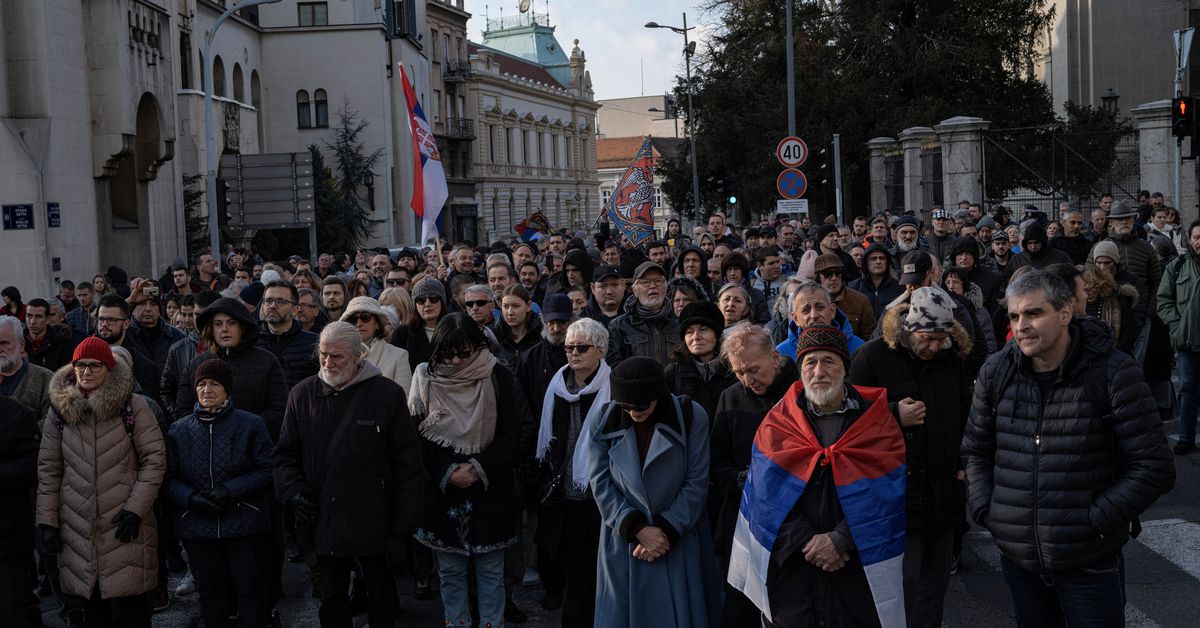 Serbian nationalists march in protest against Kosovo talks
Hundreds of Serb nationalists and Orthodox Christians marched in Belgrade on Sunday to protest against a Western plan aimed at mending ties between Serbia and its former province Kosovo.
Many Serbs view Kosovo, home to the Serbian Orthodox faith's main churches and monasteries, as the heartland of the Serb nation.

Serbian nationalists who also want closer ties with Russia, Serbia's longtime ally, criticise President Aleksandar Vucic for his role in talks over a Western-backed deal with Kosovo.

On Feb. 27, Vucic and Kosovo's Prime Minister Albin Kurti tentatively agreed to the deal about normalisation of relations, but did not sign it.

"The people of Serbia which soiled this land with blood will not give away Serbian Kosovo, because Kosovo is sacred," said Zorica Mojsic from Belgrade as he walked with other marchers.

The Serbian Orthodox Church organised its own prayers for Kosovo, set to last until Easter, but did not endorse the march and its clergy did not participate.

On Friday, the Serbian Orthodox church's Patriarch Porfirije said in a sermon "no one should teach the church ... what is Kosovo... Liberating Kosovo with words is easy."

Kosovo, which has an ethnic Albanian majority, declared independence in 2008, almost a decade after a war that brought an end to Serbian rule. But Serbia still regards Kosovo as its territory and flare-ups of violence have stoked fears of a return to conflict.

More talks are needed on the implementation of the pact and the two leaders will meet again under EU auspices in North Macedonia lakeside city of Ohrid on March 18.