'The people of Kherson were waiting. They never gave up on Ukraine. Hope for Ukraine is always justified - and Ukraine always regains its own,' Mr Zelensky said
Ukrainians across the country have celebrated the liberation of Kherson following Russia's rapid withdrawal from the southern city.

In pictures from the capital, Kyiv, and Odesa, on the Black Sea coast, Ukrainians were seen draped in the national flag in scenes of jubilation following the humiliating retreat by Vladimir Putin's forces.

Other pictures showed Ukrainian soldiers being welcomed to Kherson following its liberation.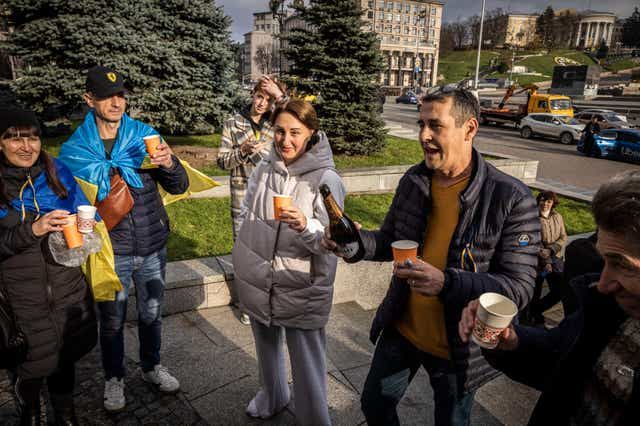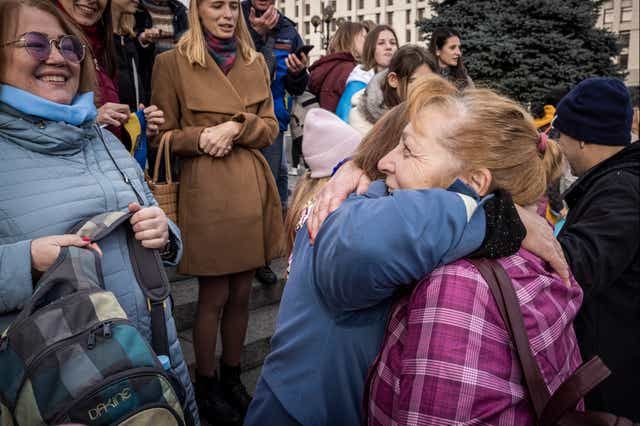 Kherson had been the only provincial capital claimed by Russian forces since the invasion began in late February.
Due to supply issues, however, Russian officials announced a withdrawal from the west bank of the Dnipro River during the week.
The withdrawal was completed in the early hours of Friday, in what Defence Secretary, Ben Wallace, said was a "another strategic failure" for Mr Putin's campaign.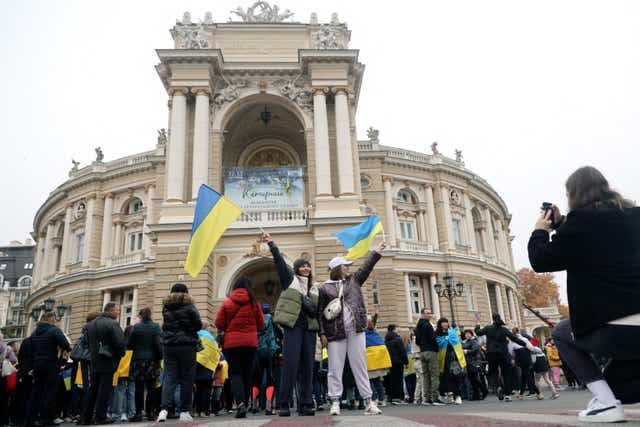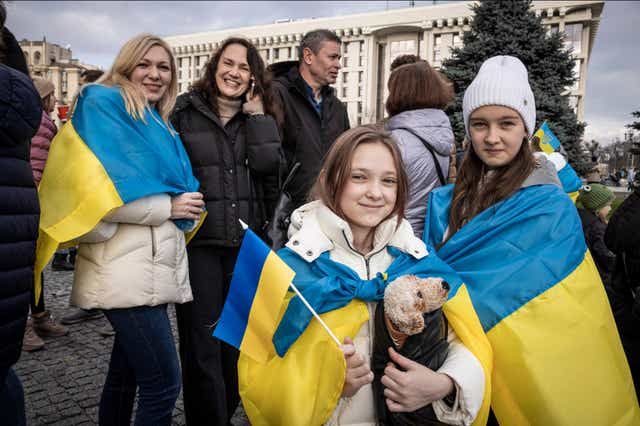 "Russia's announced withdrawal from Kherson marks another strategic failure for them," Mr Wallace said.

"In February, Russia failed to take any of its major objectives except Kherson. Now with that also being surrendered, ordinary people of Russia must surely ask themselves 'What was it all for?'"

Volodymyr Zelensky declared it as a "historic day" for the country in an address to the nation, as crowds celebrated in central Kyiv.

"The people of Kherson were waiting. They never gave up on Ukraine. Hope for Ukraine is always justified - and Ukraine always regains its own," he said.

Mr Zelensky shared a night-time video of celebrations in Kherson city with people waving flags, and the crowd chanting "ZSU," the Ukrainian acronym for the armed forces.

Posting the video to his official Telegram account, Zelensky added: "Ours. Kherson is ours."