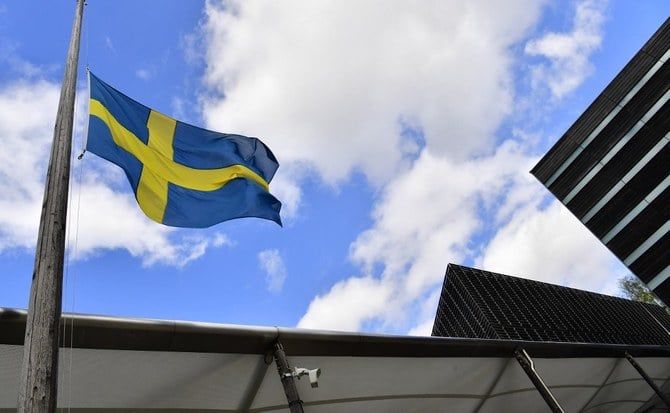 Saudi grand mufti denounces 'absurd, disgraceful' Sweden Qur'an burning
The Grand Mufti of Saudi Arabia condemned on Sunday the burning of the Holy Qur'an by far-right protesters in Stockholm, Sweden over the weekend.
Sheikh Abdulaziz bin Abdullah Al-Sheikh described the incident as an "absurd and disgraceful act" in remarks carried by the Saudi Press Agency.

"This is a provocative act against one and a half billion Muslims around the world. It fuels strife and serves the advocates of extremism," Al-Sheikh said.

He praised a statement issued by the Saudi Foreign Ministry that condemned and denunciated Swedish authorities for allowing the Qur'an burning outside the Turkish Embassy in Stockholm.

The Saudi Foreign Ministry reiterated the Kingdom's position in "calling for the importance of spreading the values of dialogue, tolerance and coexistence, and rejecting hatred and extremism," the SPA said.

Many Muslim countries condemned the Qur'an burning.

Morocco said it was "astonished" that authorities had allowed the incident to take place "in front of the Swedish forces of order."

Indonesia, Jordan, Oman, Kuwait and the UAE also issued condemnatory statements, as did the Gulf Cooperation Council, the Organization of Islamic Cooperation, and the Muslim World League.

The Arab Parliament also strongly condemned the incident and stressed its "total rejection of such disgraceful acts, which are considered a violation of all international laws and covenants on the need to respect people's sanctities, beliefs and religions."

It called on the international community to assume its responsibilities and enact laws and legislation that criminalizes insulting religious sanctities and provides the necessary protection for Muslims in practicing their religious rites on an equal basis with all other religions.