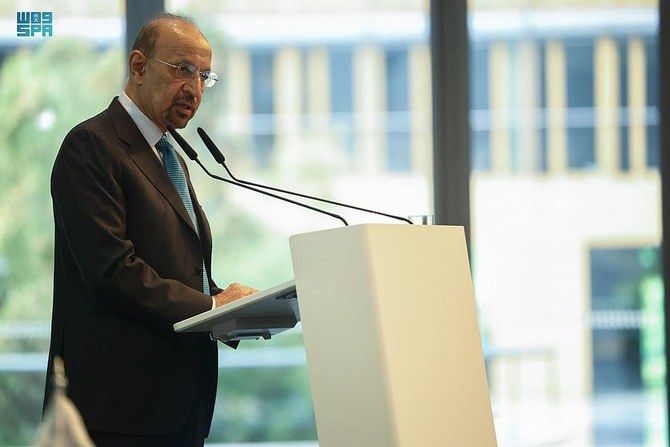 Saudi Arabia, Germany sign 7 deals to enhance investment cooperation
Saudi Arabia and Germany have signed seven agreements following a high-level delegation's three-day visit to Berlin.
The memoranda of understanding dealt with enhancing cooperation in chemicals, waste management, renewable energies, engineering, advanced industries, automotives, and technology.

The delegation, led by Saudi Minister of Investment Khalid Al-Falih, participated in events and bilateral engagements in Munich, Berlin, Hamburg, and Hannover.

The German delegation, led by German State Secretary Udo Philipp, included government entities such as the Bavarian State Chancellery, the Federation of German Industries, and Germany Trade and Invest in addition to leading German companies, including BMW and Siemens.

The MoUs were signed in Berlin during the Kingdom's participation in the German-Saudi Investment Forum, and included two between Almobda Company for Industrial Services and Chemicals and thyssenkrupp Uhde Engineering Services in the chemicals sector.

They also included a deal between the Saudi Ministry of Investment, Saudi Chemical Holding Co., and Hellman in chemicals; the Ministry of Investment and HTCycle in waste management; MISA and Wilo Group to drive innovative solutions in the water sector; and Alrabiah Consulting Engineers and Teuffel Engineering Consultants in engineering.

In addition, an MoU was inked between Advanced Systems and Technologies and ecoro in the technology field.

The forum featured panel sessions to explore private sector partnership opportunities.

Attendees saw presentations by Saudi officials about the Invest Saudi and Global Supply Chain Resilience initiatives, and the National Center for Privatization and Public Private Partnerships.

Samar Nassar, managing director of health care at MISA, joined a panel session titled, "How to Scale Innovation in Healthcare," where participants explored opportunities for collaboration between the Saudi and German healthcare innovators, including through research and development and digital healthcare partnerships.

Al-Falih also attended ITB Berlin, one of the world's largest tourism trade shows, where he met with hospitality investors to explore investment potential in leisure tourism.

The Saudi delegation's tour of Germany came after German Chancellor Olaf Scholz's trip to the Kingdom in September, followed by the visit of a German delegation to Riyadh in November to explore opportunities for greater cooperation.

Relations between both nations, each with the largest economies of their respective regions, continue to strengthen with an increasing presence of German companies in Saudi Arabia, including medical devices manufacturer Karl Storz and multinational technology company Wilo.

The investment minister's visit to Germany was the latest in a series of high-level international trips conducted to enhance mutual investment.

This week, the delegation will also visit France, Austria, and Cyprus to participate in a series of bilateral engagements.