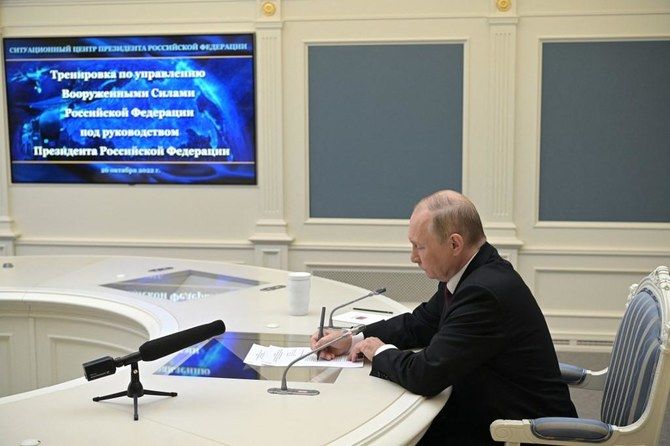 Russia: No plan for nuclear escalation, but others should not test our patience
Russia does not intend to take the path of nuclear escalation in its standoff with the West over Ukraine but others should not test its patience, Russian foreign ministry spokeswoman Maria Zakharova said on Thursday.
Her comments follow a flurry of warnings by senior Russian officials, including President Vladimir Putin, that Western military support for Ukraine is increasing the risks of a catastrophic nuclear conflict.

"We will do everything to prevent the development of events according to the worst scenario, but not at the cost of infringing on our vital interests," Zakharova told a regular news conference.

"I do not recommend that anybody doubt our determination and put it to the test in practice," she added.

Russia has strongly criticized the supply of Western arms to Ukraine and the expansion of the NATO military alliance closer to its borders. Finland, which shares a long border with Russia, this month became the 31st member of NATO, while Ukraine itself also wishes to join, though it faces opposition from some countries.

"They (the United States) continue to deliberately infringe on our fundamental interests, deliberately generate risks and raise the stakes in the confrontation with Russia...," said Zakharova.

Former Russian president Dmitry Medvedev, a close Putin ally, said earlier this week that the world was "quite probably on the verge of a new world war."

Putin casts the 14-month war in Ukraine — something he calls a "special military operation" — as an existential battle with an aggressive and arrogant West, and has said that Russia will use all available means to protect itself against any aggressor.

The United States and its allies have condemned Russia's war in Ukraine as an imperial land grab. Ukraine has vowed to fight until all Russian troops withdraw from its territory, and says Russian rhetoric on nuclear war is intended to intimidate the West into curbing military aid.