The 92-year-old, who reportedly broke off his engagement to Ann Lesley Smith, owns Fox News, The Wall Street Journal, and several properties.
Last month, Rupert Murdoch told the New York Post (which he owns) that he was "looking forward to spending the second half" of his life with Ann Lesley Smith, a former model and police chaplain. However, Vanity Fair reported that the engagement has now been called off.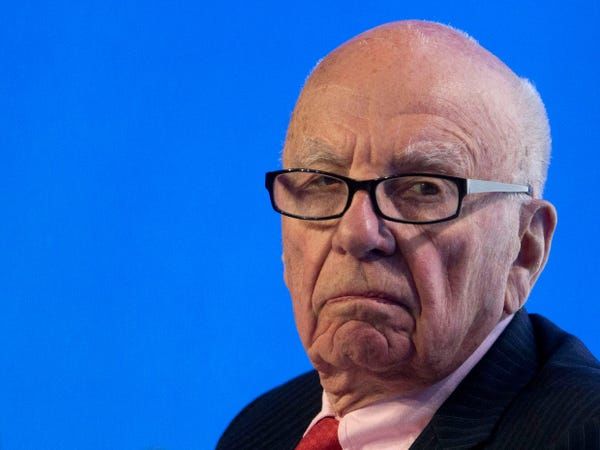 The 92-year-old who has three children from his marriage to Anna Murdoch — James, Elisabeth and Lachlan — has a fortune worth $8 billion, according to the Bloomberg Billionaires Index on April 8.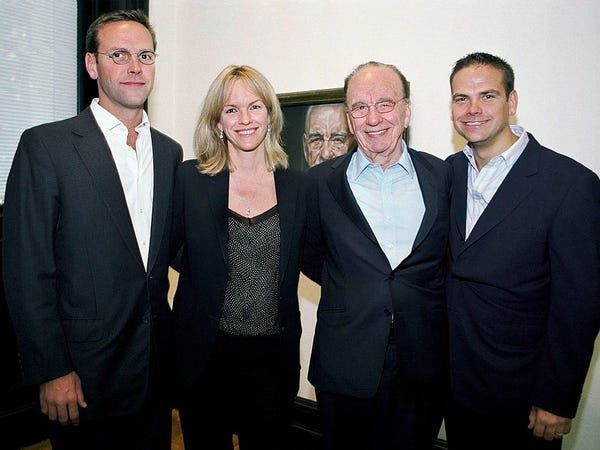 The media mogul is the chair of News Corp. and Fox Corp., which are both listed in New York. The former has newspaper subsidiaries including The Wall Street Journal, the New York Post, The Times of London, and The Sun, as well as titles in Australia.

Fox Corp. includes Fox News, America's most popular cable-news network, and the Fox TV stations.



Murdoch inherited a newspaper in Adelaide, Australia, in 1952 at the age of 21 when his father, Keith, died. He embedded himself in every facet of production and soon bought up more newspapers in the country.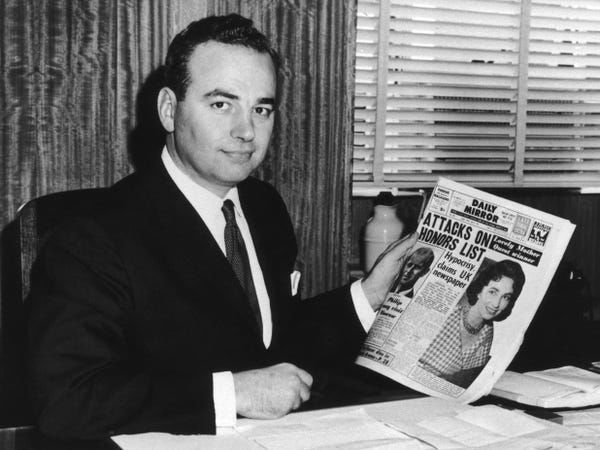 After starting Australia's first national paper, The Australian, in 1964, Murdoch expanded into the UK. He bought the News of The World in '68 and The Sun a year later.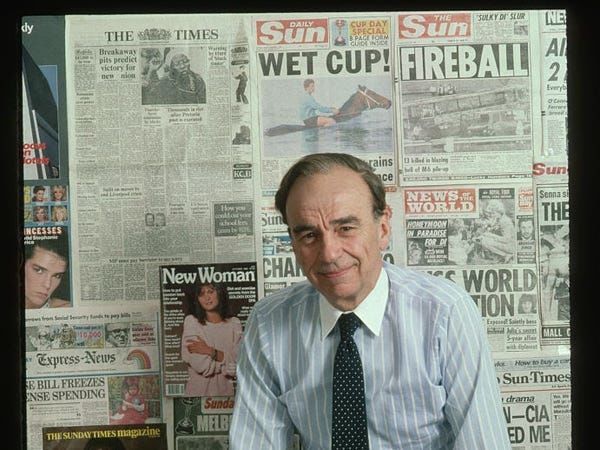 Murdoch then set his sights on the US. He purchased the San Antonio Express-News in 1973 and the New York Post three years later.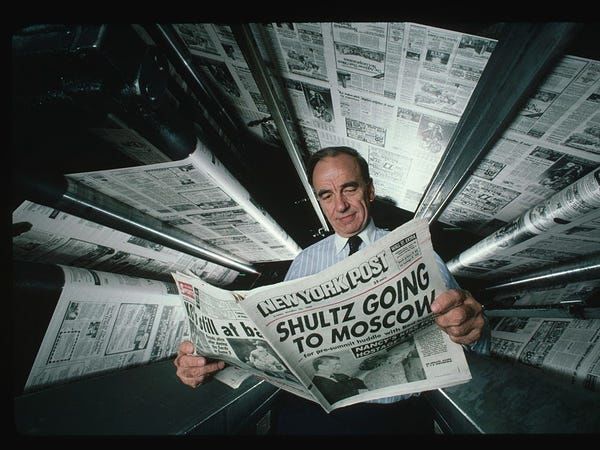 In 1985, he expanded into television. Murdoch bought the Fox film studios and a group of local TV stations that would evolve into the Fox network.
Murdoch was able to take more control of Fox stations after becoming a US citizen in '85. He went on to make Fox the fourth broadcast network in the US and established Fox News as a dominant force in cable news.



Murdoch's latest acquisition came in 2007 when News Corp. launched a hostile bid to take over the Wall Street Journal owner Dow Jones for $5.6 billion.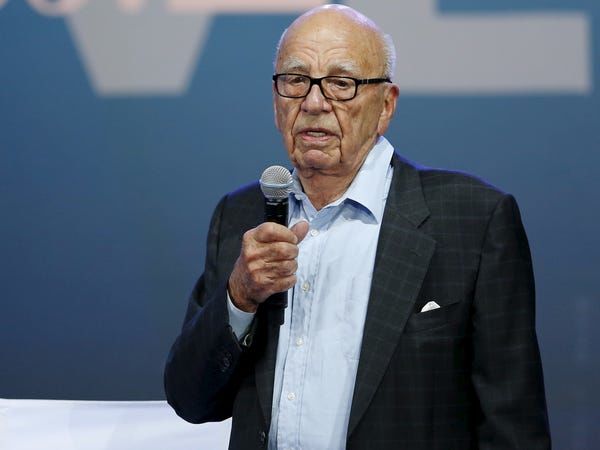 But 14 months after the deal closed, News Corp. had to write down the value of its $5.6 billion purchase by $2.8 billion, The Guardian reported.



Murdoch sold most of his Fox empire to Disney in 2019 in a $71 billion deal after a bidding war between Disney and Comcast.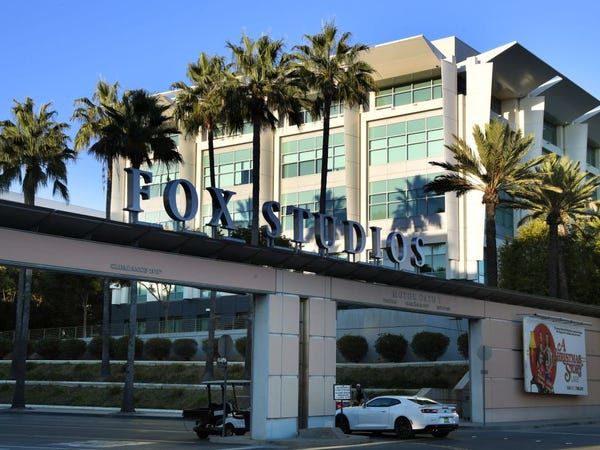 This handed Disney the rights to Fox's famous movie studio and the lucrative Marvel Cinematic Universe.



Murdoch holds a stake in Fox worth $3.2 billion, shares in News Corp. worth $1.3 billion, and $142 million in a Fox Corp. pension plan, according to Bloomberg.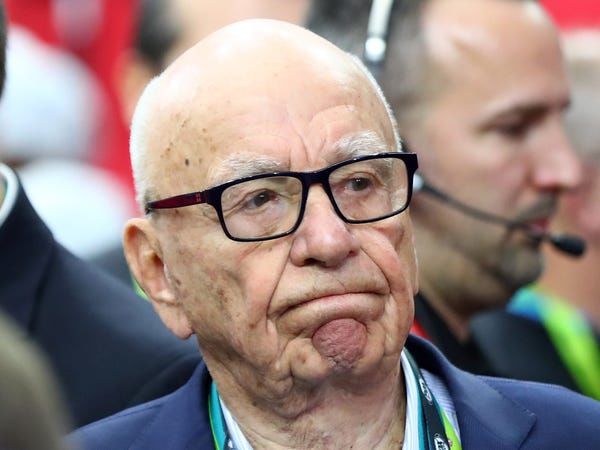 The rest of Murdoch's wealth, about $3.2 billion, is held in cash or assets including homes, yachts, and cars. Below, he's pictured in 2002 with then-Prince Charles.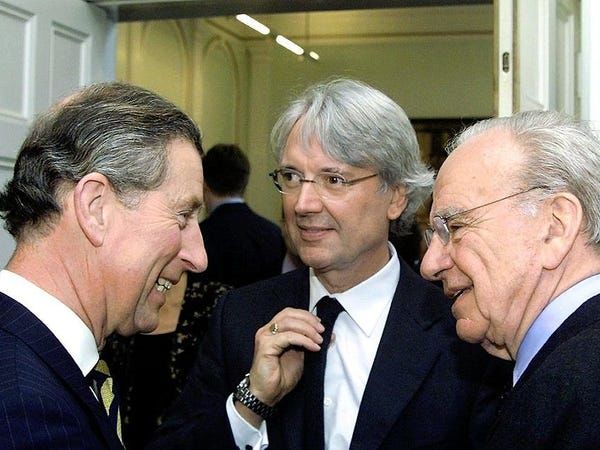 Murdoch bought a $200 million Montana ranch in 2021 with his then-wife, Jerry Hall, the Journal reported. The estate spans 340,000 acres near Yellowstone National Park.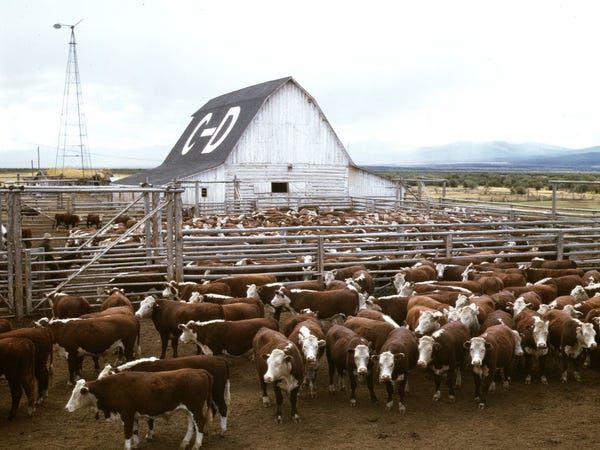 He spent a reported $57 million on two condos at New York's One Madison in 2014. Murdoch listed a pair of New York apartments last year for $80 million.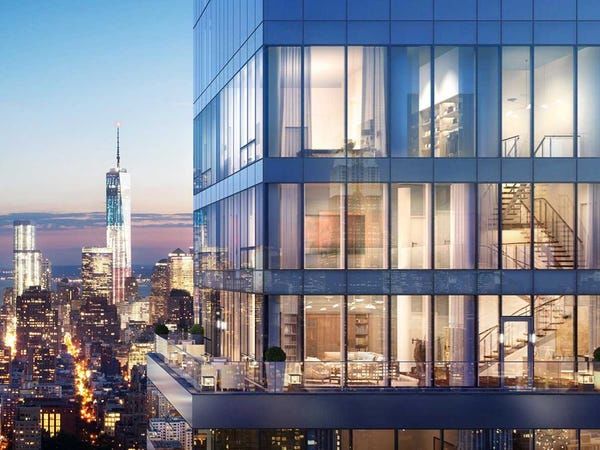 In February, The Wall Street Journal reported that Murdoch planned to buy a penthouse apartment in Hampshire House overlooking Central Park.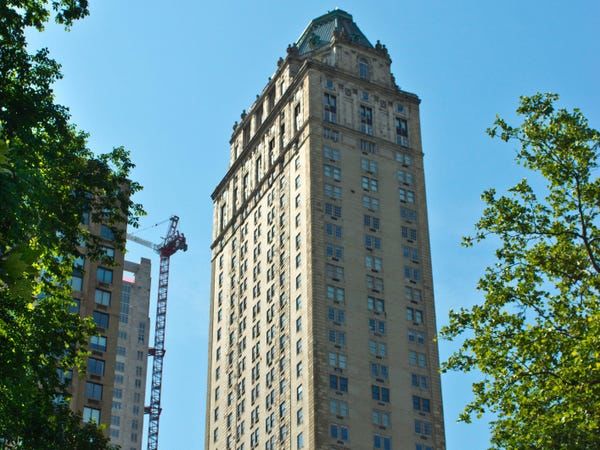 In 2013, he also bought a 16-acre Bel Air, Los Angeles, vineyard that was listed for $29.5 million, the Los Angeles Times reported. The Moraga Estate vineyards and winery come with a large residence.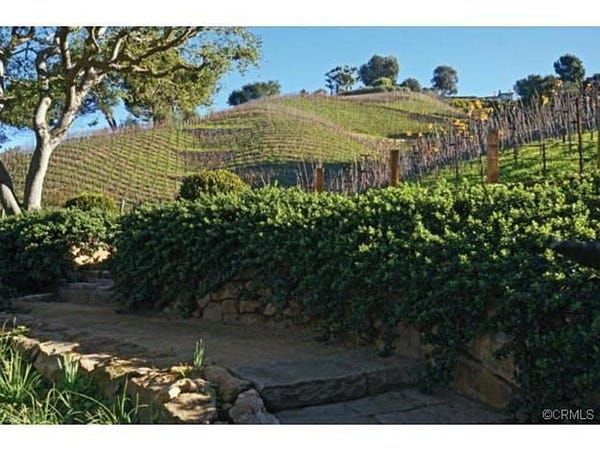 Moraga Estate came under threat from California wildfires in 2017.



The mogul's biggest outlays, though, might have come from divorce settlements. The end of his 32-year second marriage to Anna Torv, with whom he had three children, is reported to have set him back $1.7 billion, making it one of the most expensive divorces on record.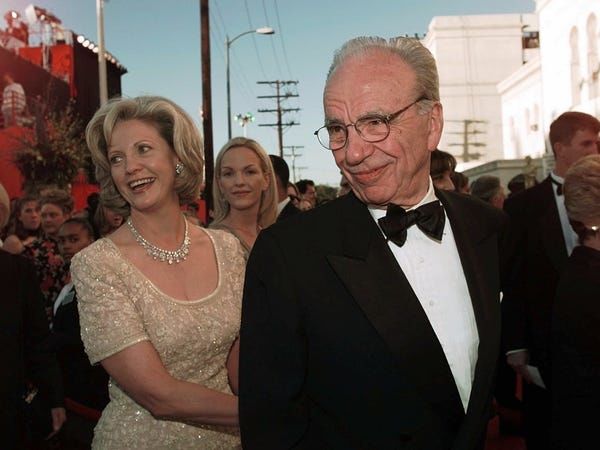 Two biographers, Neil Chenoweth and Michael Wolff, said the amount Torv received was likely lower because some of the stock she received in the settlement went to their three children.



Murdoch had two more children, Grace and Chloe, with his third wife, Wendi Deng.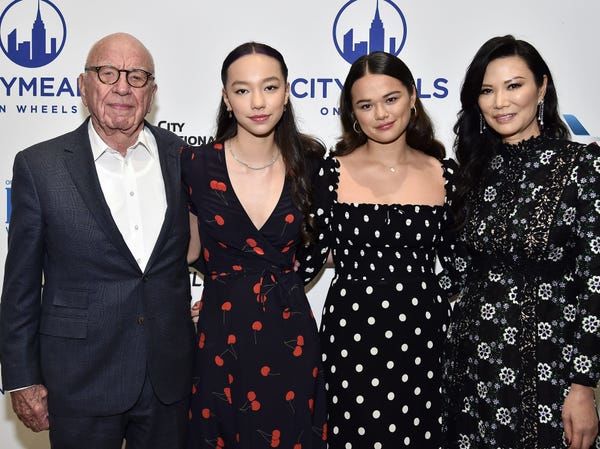 Murdoch married Deng 17 days after his divorce from Anna was finalized in 1999, and they divorced in 2013. The dissolution was settled out of court for an undisclosed sum thanks to one prenuptial and two postnuptial agreements.

He also has another daughter, Prudence, who was born in 1958 from his first marriage.



Murdoch married his fourth wife, Jerry Hall, in 2016. The couple spent $15 million to buy Great Tew Manor in Oxfordshire, England. It was estimated that another $30 million would be needed to renovate the property.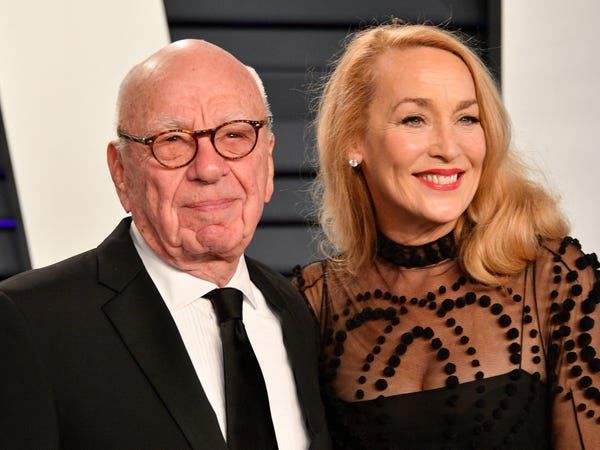 Murdoch also owns a private jet, a Gulfstream G650, that costs about $84 million.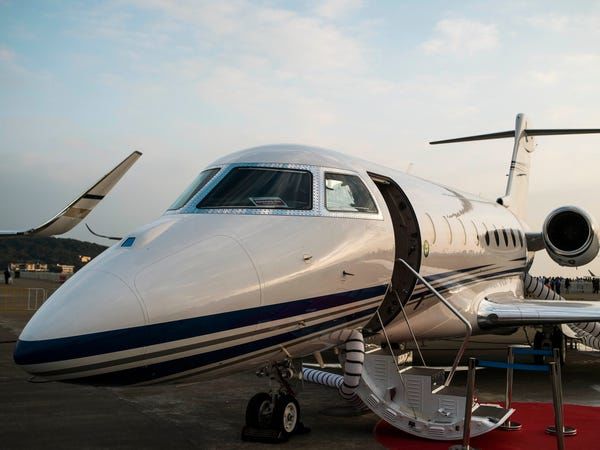 The wider Murdoch family, which includes his children Elisabeth and James, is estimated to be worth more than $17 billion, according to Forbes.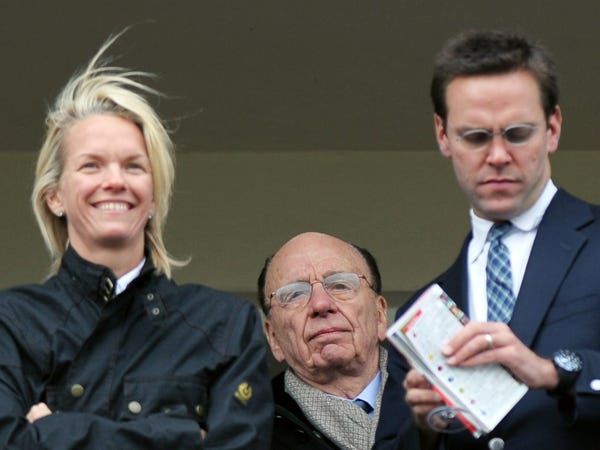 Murdoch's sons Lachlan and James, pictured at their father's wedding to Hall in 2016, have competed to take over the media empire. The battle has been part of the inspiration for the hit HBO drama "Succession."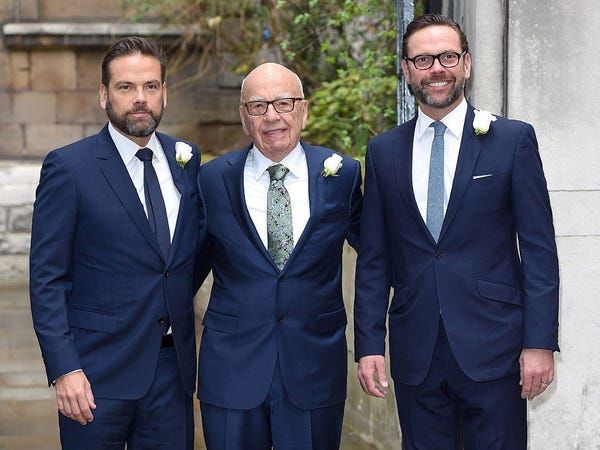 The creator of "Succession," Jesse Armstrong, told the Radio Times he started out writing a show about Murdoch that never got made, which led him to write "Succession," based on him and other media moguls, such as Robert Maxwell.

Fans were quick to point out a scene from the second episode of season four featured the Murdoch-like Logan Roy addressing the ATN newsroom standing on boxes of printing paper. Murdoch did the same at The Wall Street Journal newsroom in 2007 after winning control of Dow Jones.

News Corp. did not respond to a request for comment from Insider.